Station: Kinde, MI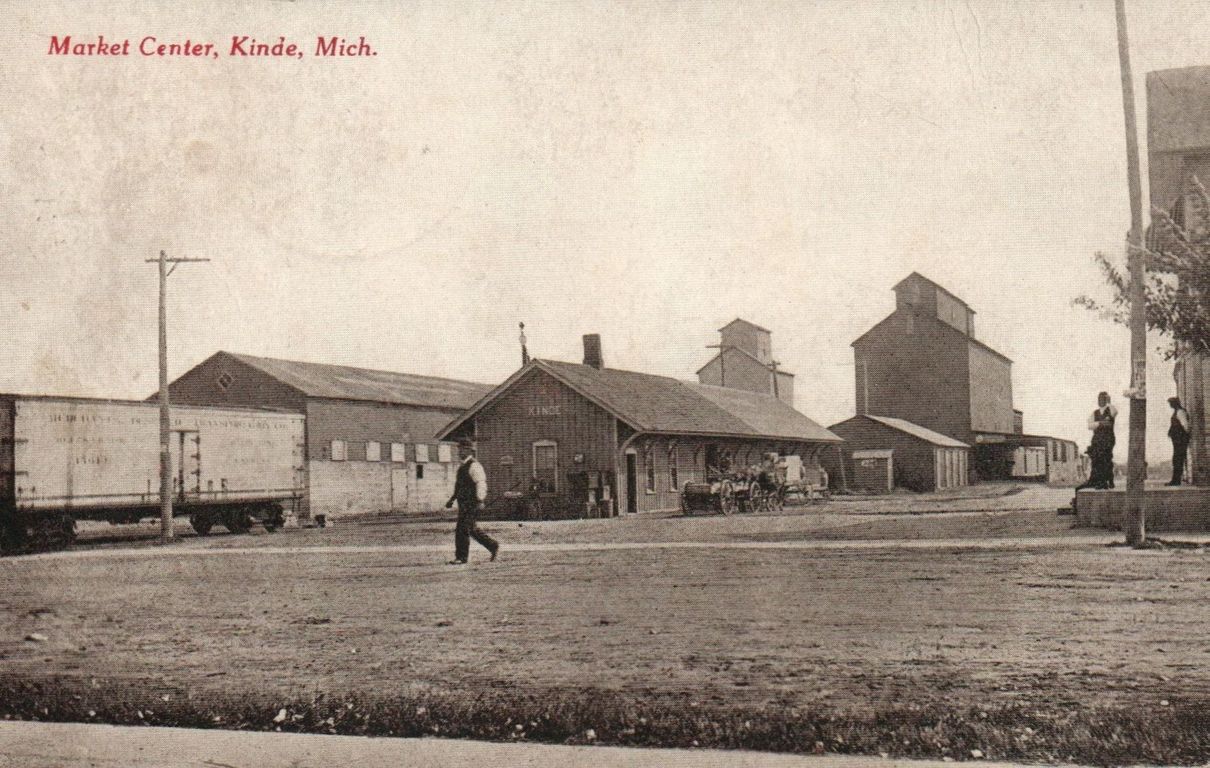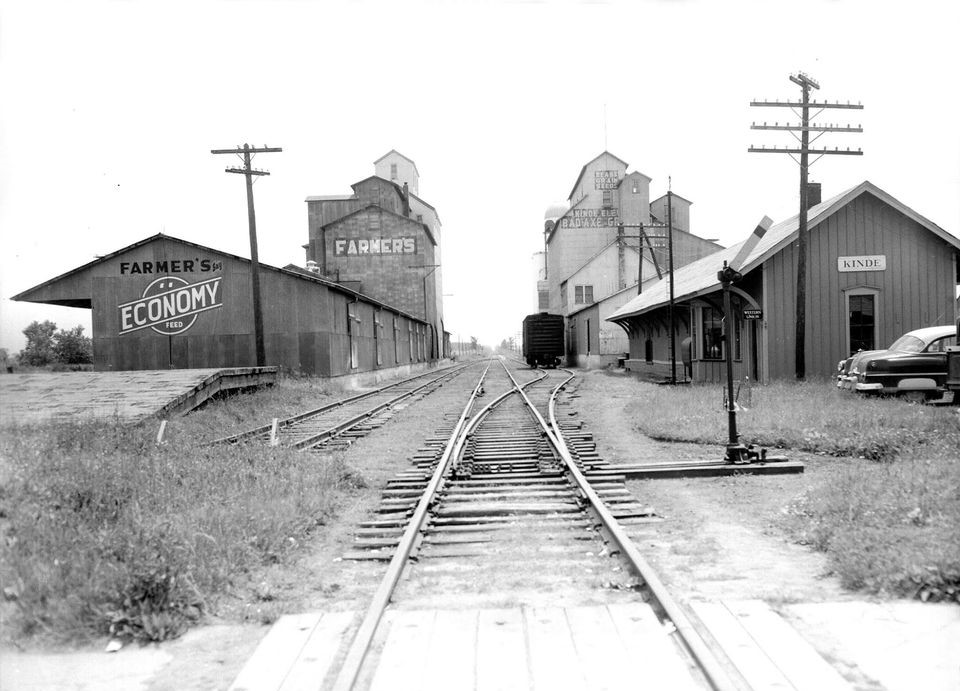 Kinde is a station on what was a Pere Marquette railroad branch line ten miles north of Bad Axe in Huron County.
In 1898, this was a regular station stop for passenger trains and the town had a day time operator/agent and a 24-car passing siding. The town became a village in 1903.
Photo Info/Credit: Top, a postcard view of the Kinde depot in 1913. 2nd photo, the Kinde depot around 1950. Note two seperate elevators here, one on each side of the tracks.
---
Industry:
Farmers Co-op. Receives rail service from the H&E.