Station: Haslett, MI (Pine Lake)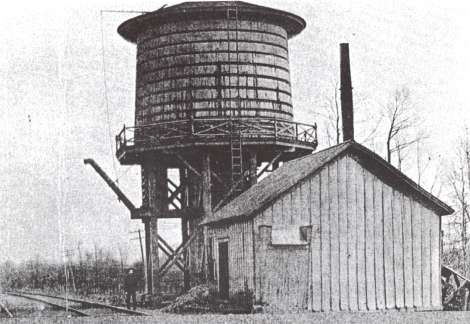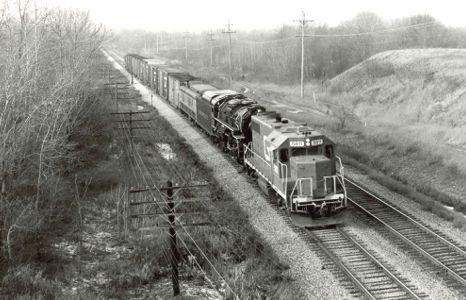 Haslett was settled about 1879 in Ingham County seven miles northeast of Lansing on the Grand Trunk Western. The town was also known at times as Pine Lake and Haslett Park. It was renamed Haslett in 1895. [MPN]
A summer came was located here for spiritualists.
According to an article written in the Grand Trunk Western Historical Society magazine Semaphore (8/2001), the GTW reached Haslett around June, 1879. The original name of the station was Pine Lake (which is now known as Lake Lansing). It was then changed to Haslett Park, and then Haslett. A new depot was built around 1900 on the west side of the tracks. The location also had a water tower, which is shown in the accompanying photo from the Society archives.
Photo info/credit: This is an early photo of the Pine Lake depot and water tower. [Unknown]. 2nd photo, GTW 5811 pulls the Pere Marquette 1225 year Haslett in 1983. [Charlie Whipp photo].
The GTW had a water tower at Pine Lake (photo at left). [GTWHS]
Timeline:
~1900. A new depot is constructed at Haslett.
1918. The Grand Trunk had an agent here during the day. [TRT]