Station: Onondaga, MI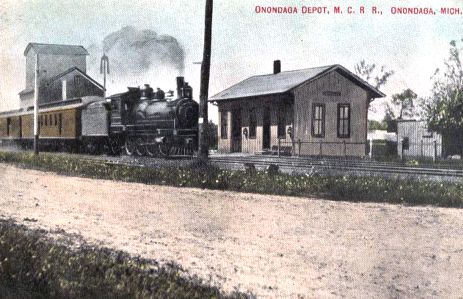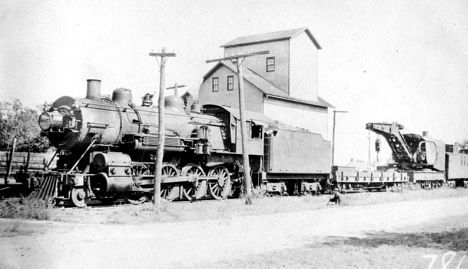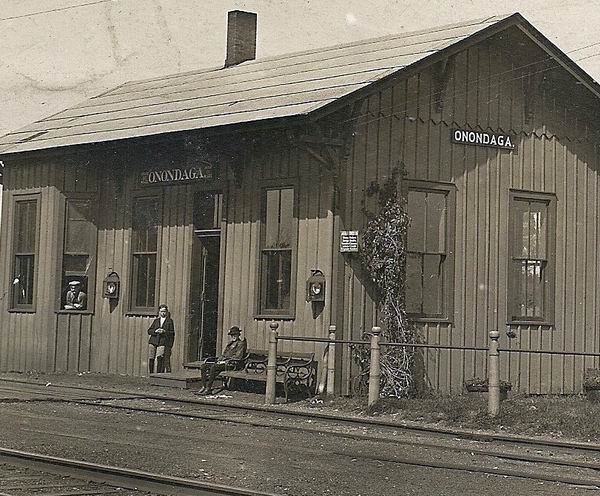 Onondaga was settled about 1834 in the southwest corner of Ingham County. It was a station stop on the Grand Rapids branch of the Michigan Central railroad.
Photo info/credit: Top, the MC depot and train at Onondaga. [Alan Loftis collection]. 2nd photo, Michigan Central 7715 with a wreck train passing through Onondaga in 1915. [Charles Milliken photo, Doug Leffler collection]; 3rd photo, another view of the depot.
---
1917. The MC had a day operator-agent here.. [TRT]