Station: Lake Odessa, MI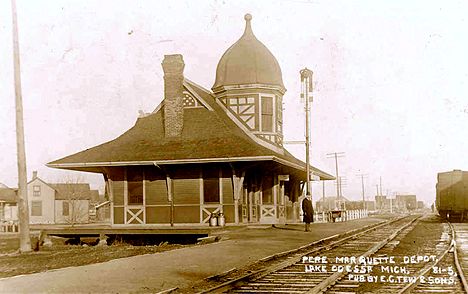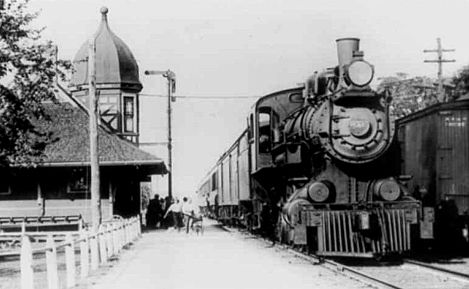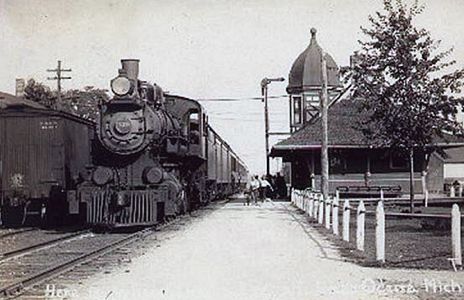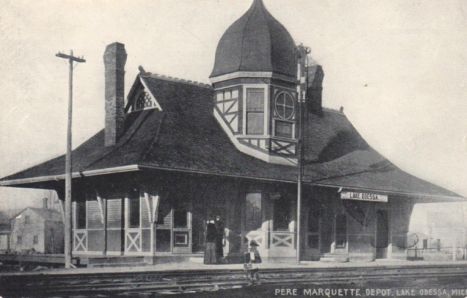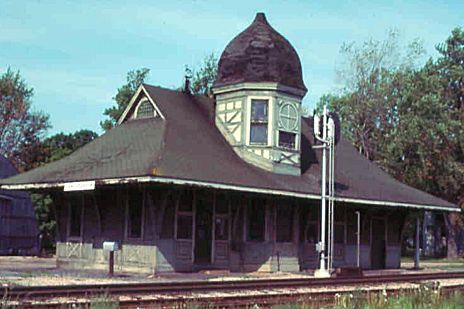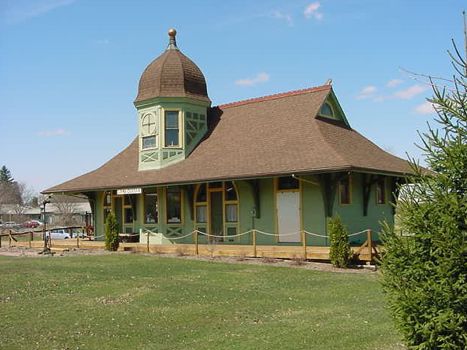 Lake Odessa was settled as the village of Bonanza in when the Pere Marquette railroad came through. In 1880 the townsite was moved a mile southwest and renamed Lake Odessa. It was incorporated as a village in 1889. It is located on the very south edge of Ionia County.
The Pere Marquette railroad Lake Odessa depot was built and opened on May 24, 1884. It no longer exists today.
Photo Info/Credit: Top, a late 1800's photo of the depot with a lone passenger waiting on the platform. [Alan Loftis collection]. 2nd photo, an older shot of the depot in better times with a passenger train loading. [Charlie Whipp collection], 3rd photo, a similar shot taken from the opposite direction. [Alan Loftis collection]. 4th photo, the depot in 1979. [Charles Geletzke Jr.] 5th photo, the aging process and lack of upkeep have taken a toll on the majestic depot. 1984. [Charlie Whipp]. 6th photo, a photo from the early 2000's which has been restored and moved to a new location in town. [Alan Loftis]