Station: Saranac, MI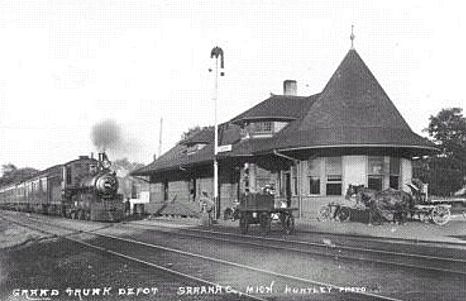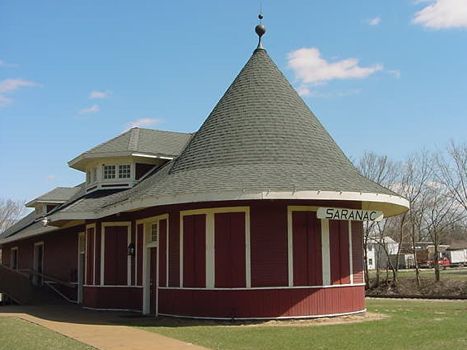 Saranac was settled in 1836 about eight miles southwest of Ionia. The town was incorporated as a village in 1869.
The GTW depot at Saranac was one of three "Witches Hat" depots on the Trunk. The others were in South Lyon and in Corunna.
Photo Info/Credit: Top, the GTW depot at Saranac, taken around the turn of the 20th century. 2nd photo, a 2003 photo of the same depot. [Alan Loftis collection and photo].
---
Timeline:
1917. The GTW had an agent here during the day shift. [TRT]