Location: Tawas City, MI - D&M facilities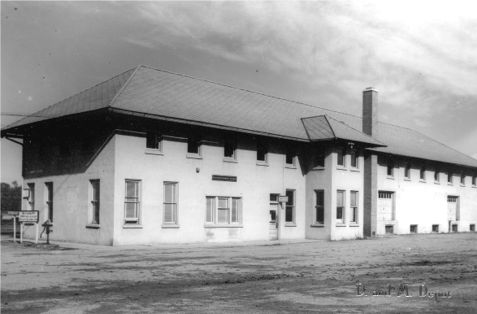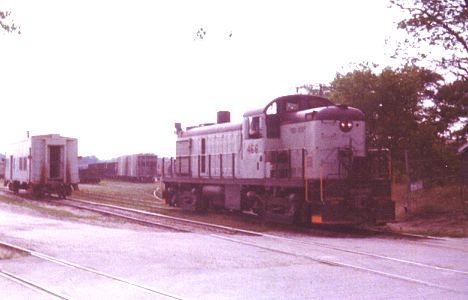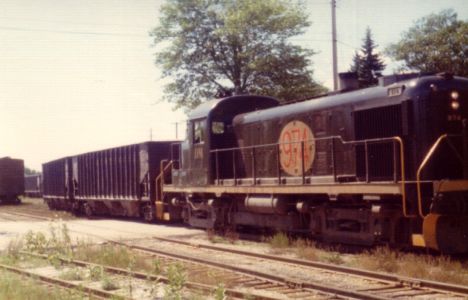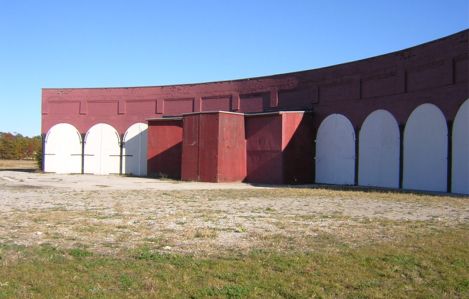 The Detroit and Mackinac railroad had their main offices and shops in Tawas City, right on the East Tawas border. The roundhouse and machine shops were built here by predecessor Detroit, Bay City & Alpena and the large depot and offices consolidated depots from both towns where the railroad crossed Oak Street. Most of the complex was in Tawas vs. East Tawas.
When the D&M was sold to the Lake States Railway, much of the real estate was owned by the Straits corporation. The property was developed and most buildings torn down. A Walmart and McDonalds are now on te site and the railroad line was diverted around the back of the Walmart building.
Photo Info/Credit: Top, the DM depot and offices at Tawas City. [Mike Fogelsinger collection]. 2nd photo, D&M 466, one of two RS-2 switchers containing a steam generator for passenger operations, switches the yard at Tawas. A caboose sits nearby. 1977 [Larry Gibson]. 3rd photo, D&M 974 also switches the yard in 1976. [Larry Gibson]. 4th photo, the outside of the Detroit & Mackinac roundhouse at East Tawas City. 4th - [Larry Gibson]. 5th photo, the D&M depot and office building in 1982. [Jack Simmons}. 6th photo, D&M 466 brings a car through the yard at Tawas in 1958. [Harold Frye]. and 7th, D&M 467 and a second locomotive pull a freight train near Tawas in the 1960's. [Harold Frye]. 8th photo, D&M 481 at Tawas City in 1960. [Harold Frye]
---
April 3, 1930: The Michigan Public Utilities Commission approves the consolidation of individual depots at East Tawas and Tawas City into one station toi be located between the two towns to be known as "East Tawas-Tawas City". The request came from the railroad and both cities agreed to the change. [MPUC-1930]