Location: National Gypsum Loading Facility, MI (Iosco, County)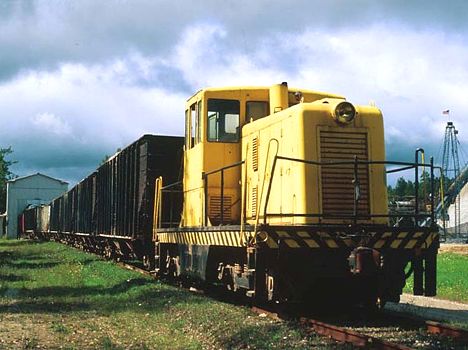 The National Gypsum loading facility was located south of Tawas City and was accessed by rail off the Alabaster branch just south of Alabaster Junction. Gypsum aggregate was brought here by rail and truck and loaded into vessels well out into Tawas Bay.
Rock is dumped at this facility to a conveyor system which loads ships 1/3 of a mile out in Lake Huron. The facility is served by the Lake State Railway.
Photo Info/Credit: This GE engine works the National Gypsum loading facility south of Tawas City in 1996. [Mark Andersen]