Station: Tawas City, MI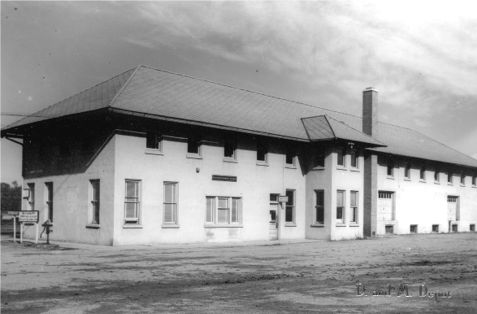 Tawas City is the county seat of Iosco County and is located on Tawas Bay, Lake Huron.
The D&M railroad depot and headquarters were located here, on the border with East Tawas. The depot site is now a Walmart store.
The railroad had its shops here, including car shops, a former DBC&A roundhouse and later an International Harvester dealership. All are now gone to make way for the Walmart store.
Photo Info/Credit: The DM depot and offices at East Tawas-Tawas City. [Mike Fogelsinger collection]
---
April 3, 1930: The Michigan Public Utilities Commission approves the consolidation of individual depots at East Tawas and Tawas City into one station toi be located between the two towns to be known as "East Tawas-Tawas City". The request came from the railroad and both cities agreed to the change. [MPUC-1930]