Station: Jackson, MI - Union Station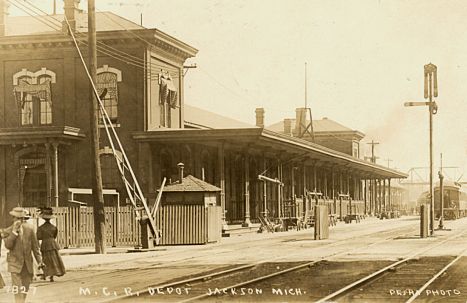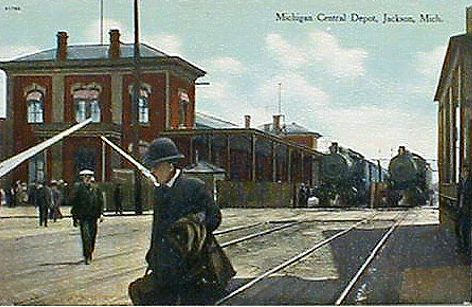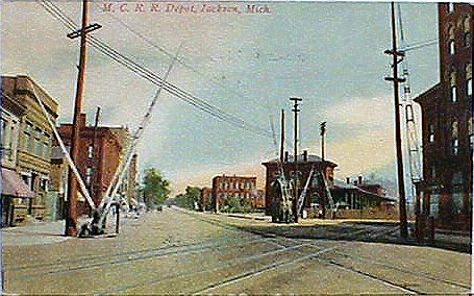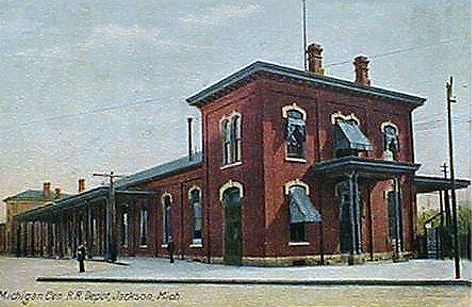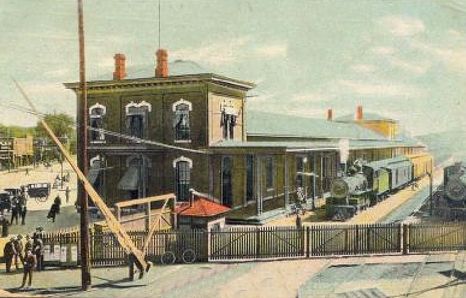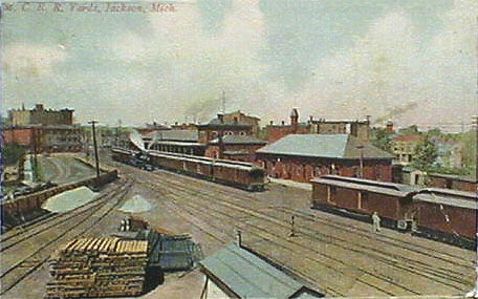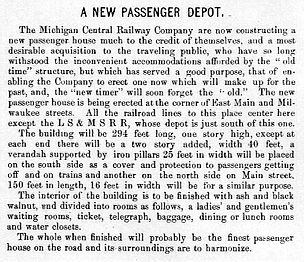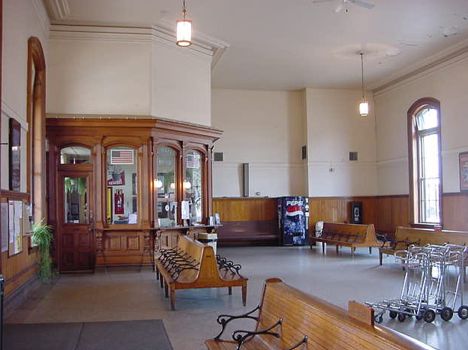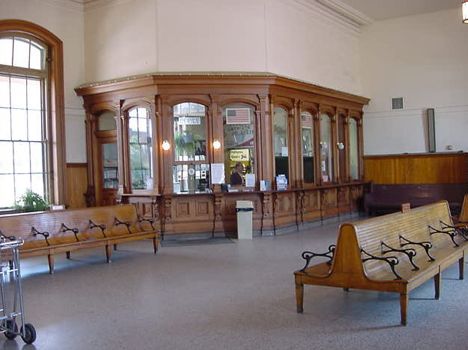 Jackson Unon Station was located on the Michigan Central main line at Cooper Street in the downtown area. It was a "union" station because it served the Michigan Central, the Lake Shore & Michigan Southern and other branch lines. Shortly after the depot was built, all of these lines came under Vanderbilt control. The only other line to reach the city was the Grand Trunk Western which had its own depot near N. Jackson Street and West Trail Street (see Jackson- GTW facilities).
The union station continues to operate as a Amtrak station and is one of the oldest continuously operating railroad stations in the United States.
Photo Info: Top, the MC Jackson Depot in the early 1900's, also known as Union Station. [Mark Worrall collection]. 2nd photo, a postcard view of the depot around the same time. 3rd photo, another view of the depot with crossing bucks. These were also used to protect the crossing for the interurban street cars which crossed on Michigan Avenue at this location. 4th photo, an aerial view of the depot. 5th and 6th photos, more views of the depot. Note the gates used to keep pedestrians and trespassers away from the tracks and trains. 7th photo, a postcard view of the MC baggage building which is directly east of the passenger station. 8th photo, a local newspaper article from 1872 describing the Jackson Union Station which was under construction at the time. [Doug Leffler collection] 8th-10th photos, the inside of the station around 2003. [all, Alan Loftis]
---
Time Line
1917. The MC had an operator around the clock here, as well as a Wire Chief. [TRT]
1920. On the Michigan Central, this is a passenger and freight agency. Interline tickets are issued. M. S. Hatch is the passenger agent. F. T. Riley is the freight agent. The telegraph call sign is "SF". [MCOAS]