Station: Grand Rapids, MI - Union Station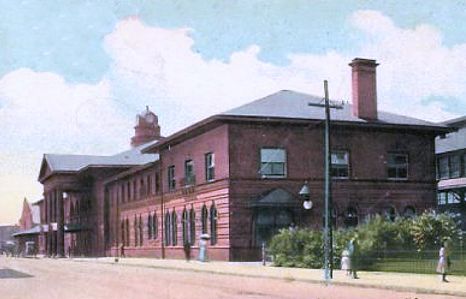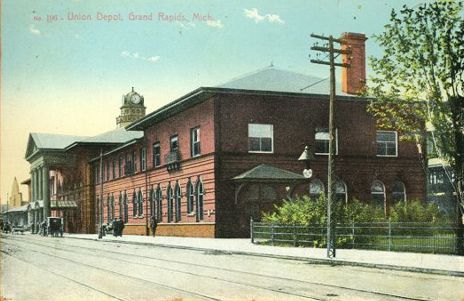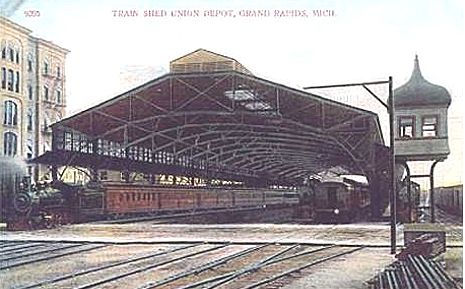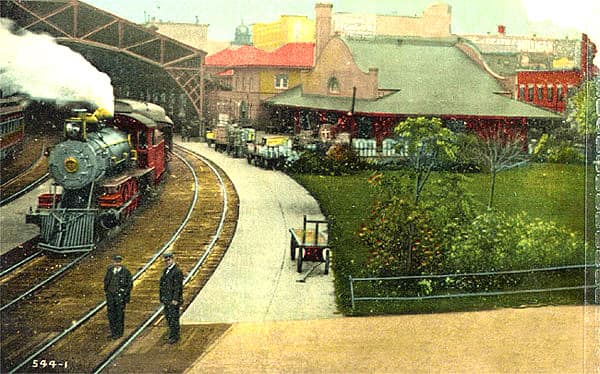 Grand Rapids Union Station was located just south of the downtown area. Union Station was used by the Grand Rapids & Indiana ( PRR), the Pere Marquette, the Michigan Central, and possibly the Lake Shore line.
Photo Info: Five early postcard views of the Grand Rapids Union station and train shed.
---
Time Line
1911. January 17. A disaster was averted but the engineer was killed. PM train No. 7 approached Grand Rapids Union Station when its brakes failed. The engineer through the reverse lever to try to slow down the train, which was travelling through the yards at 70 mph. Approaching Wealthy Avenue, the train jumped the tracks. The engineer and fireman jumped, killing the engineer and injuring the fireman. The 100 passengers on board were not injured. [SJDP-1911-0117]
1917. The Pere Marquette had three Chief Operators (one on each shift) as well as a first and second shift operator, a freight-agent operator, and a relief operator. They were paid 63¢ to 89¢ per hour. The MC had day and night operator-clerks at this location. [TRT]
1958. The Union Depot is closed.
1959. The depot is demolished to make room for the US-131 expressway.