Station: Erie, MI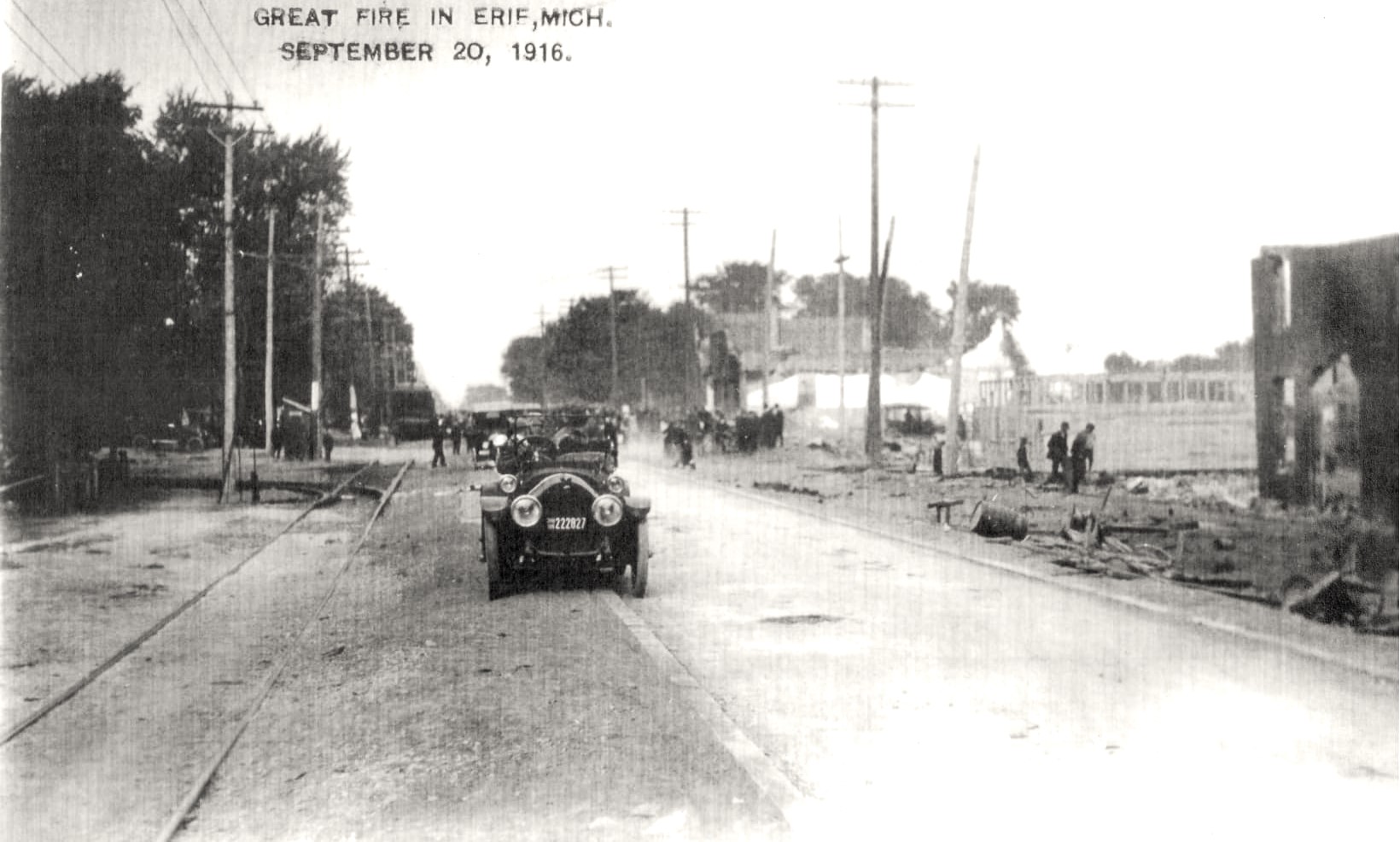 Erie was settled about 1790 about five miles north of the Ohio state line near Toledo. It was formerly known as Bay Settlement and then changed to the name of its township. [MPN]
Erie was a station stop on the Pere Marquette railroad. In the early 1900's, the railroad built Ottawa Yard here which was the PM's main freight yard in the Toledo area.
Photo info: An old auto and interurban train passes through Erie in 1916 after a fire destroyed part of the town.
---
Notes
---
Time Line
1925. The Pere Marquette builds a new interlocking leading to their terminal, with six mechanical and five electric levers, for approach signaling and detector locking. [RSC-1926] See Ottawa Yard.
1927. The Erie interlocking was staffed 24/7 by an operator. Rate of pay was 62-65¢ per hour. [PMTA]