Station: Farmington, MI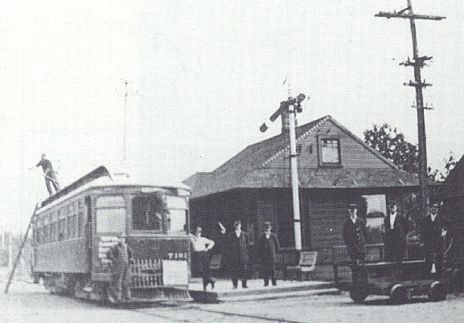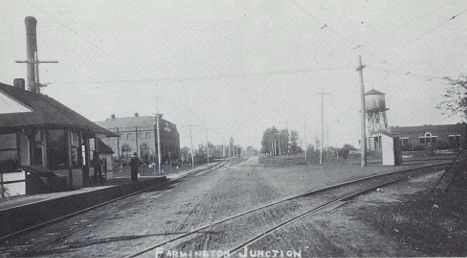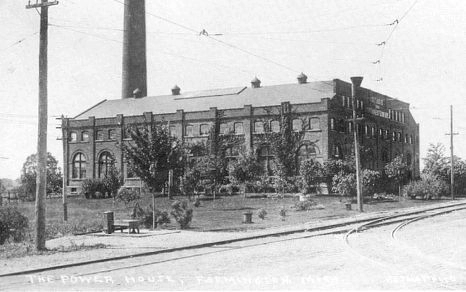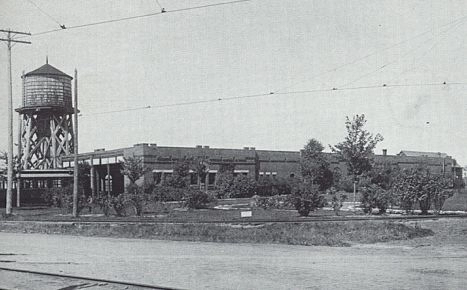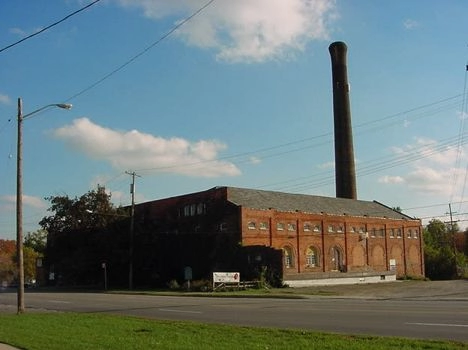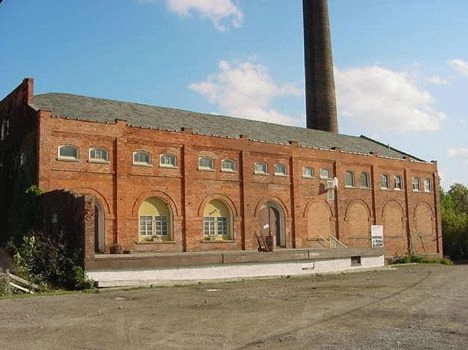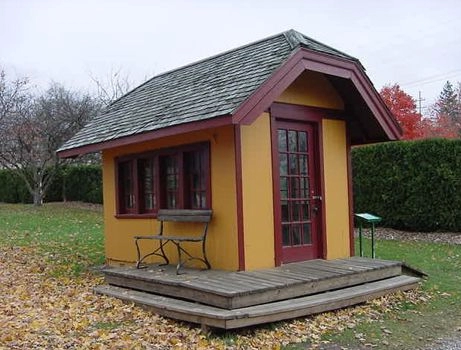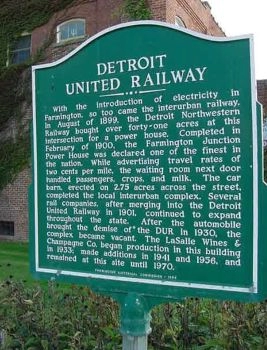 Farmington was settled in 1824 in Oakland County and a sawmill was built in 1825. The town became a village in 1867 and a city in 1926. [MPN]
Farmington was served by interurban railroad lines and they had a power plant and car barns here. The town was not served by a steam railroad.
Comments from Alan Loftis: When you look at the Farmington junction picture, you see the track veer off on towards Orchard Lake. The track at the left follows Grand River Avenue through downtown Farmington to Farmington Road. From there, it goes south to 8 Mile Road (Baseline Rd). At Baseline, it travels west to where this waiting room stood on Newburg and Baseline (8 Mile Rd). The line then went on to Northville, and south to Plymouth and Wayne. The Farmington Jct. car barn was 60 X 223 feet in size. The water tower held 34,000 gallons of water and stood 48 feet above ground level. The wash house was at the north end.
Photo Info: Top, the Detroit United Railways interurban depot at Farmington. 2nd photo, nearby Farmington Junction where the line branched north to Orchard lake. [Alan Loftis]. 3rd photo, the power plant. 4th photo, the DUR car barn. 5th and 6th photos, the DUR power plant in 2003. [Alan Loftis]. 7th photo, a remake of an interurban shelter. [Alan Loftis]. 8th photo, a historical marker at Farmington.
---
Notes
---
Time Line