Details

Hits: 3013
Station: Colon, MI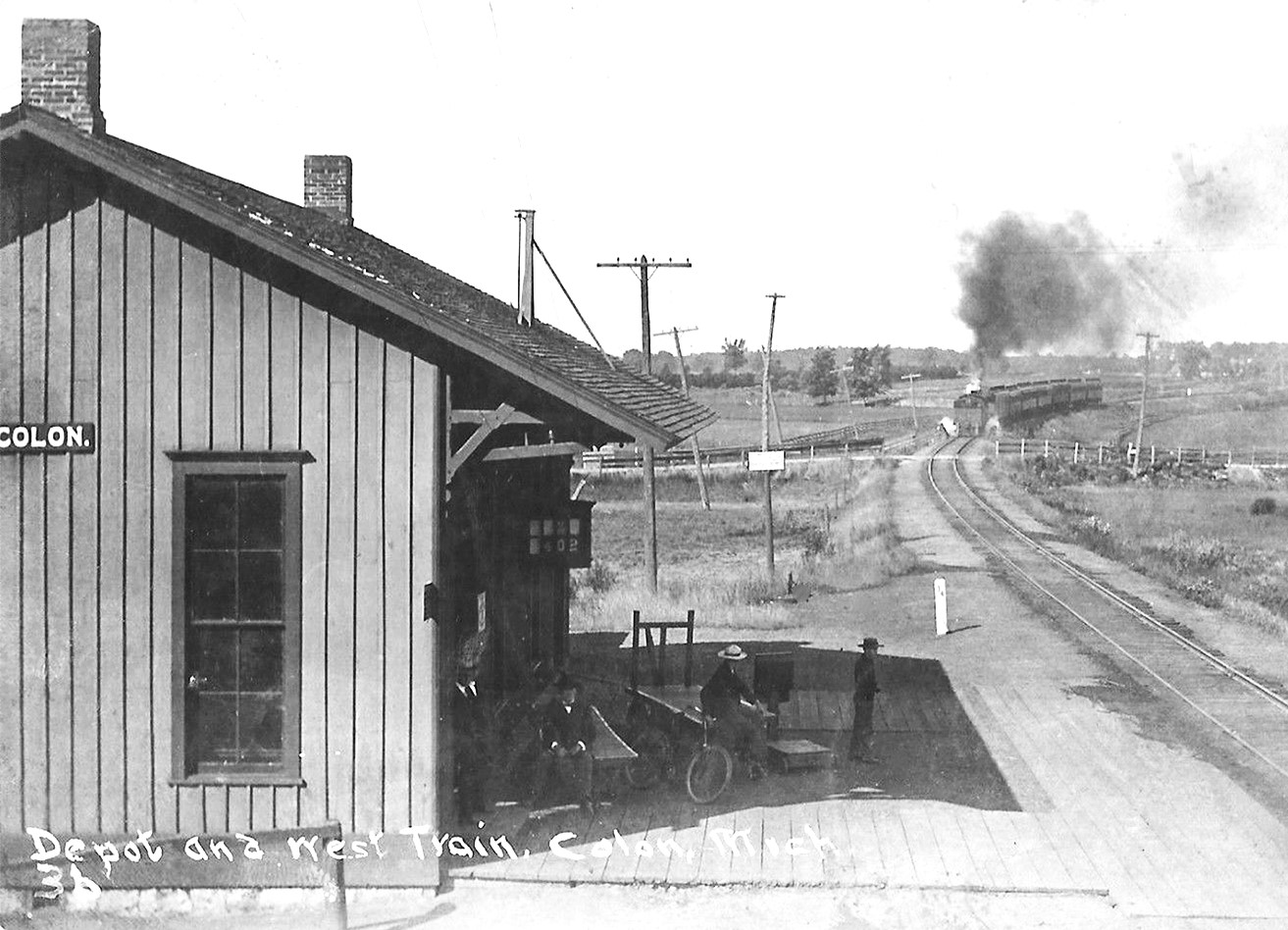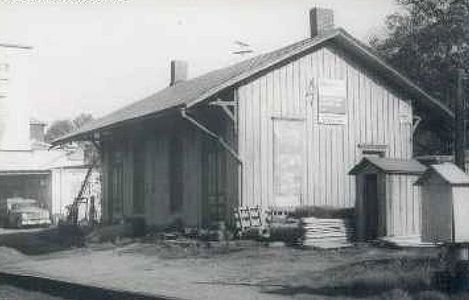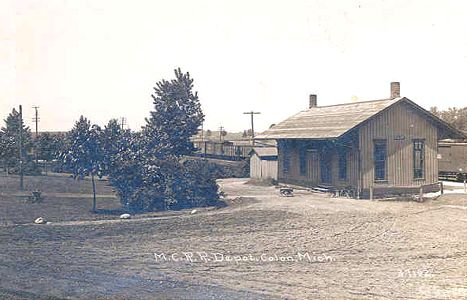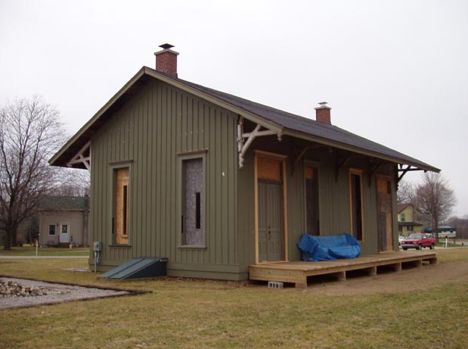 Colon is located on the eastern edge of St. Joseph County. The town was settled about 1832 and became incorporated as a village in 1904. [MPN]
Colon was located on the MC's Air Line Branch, which ran between Jackson and Niles via Three Rivers.
Photo Info: Top, the MC depot at Colon. A passenger train appears to be approaching, though the locomotive is in the reverse position, pulling the train. [CMUL]. 2nd photo, the MC depot at Colon. [Alan Loftis collection]. 3rd photo, a wider angle photo of the depot. 4th photo, a current photo of the former Colon depot in 2003. [Alan Loftis]
---
Notes
This depot had a train message display on the front.
---
Time Line
1917. The MC had an operator here on two shifts. [TRT]
1920. On the Michigan Central, this is a passenger, freight and express agency joint with the American Railway Express Company. Interline tickets are issued. T. P. Morton is the agent. The telegraph call sign is "CN". [MCOAS]
Bibliography
The following sources are utilized in this website. [SOURCE-YEAR-MMDD-PG]:
[AAB| = All Aboard!, by Willis Dunbar, Eerdmans Publishing, Grand Rapids ©1969.
[AAN] = Alpena Argus newspaper.
[AARQJ] = American Association of Railroads Quiz Jr. pamphlet. © 1956
[AATHA] = Ann Arbor Railroad Technical and Historical Association newsletter "The Double A"
[AB] = Information provided at Michigan History Conference from Andrew Bailey, Port Huron, MI