Location: Denmark Junction, MI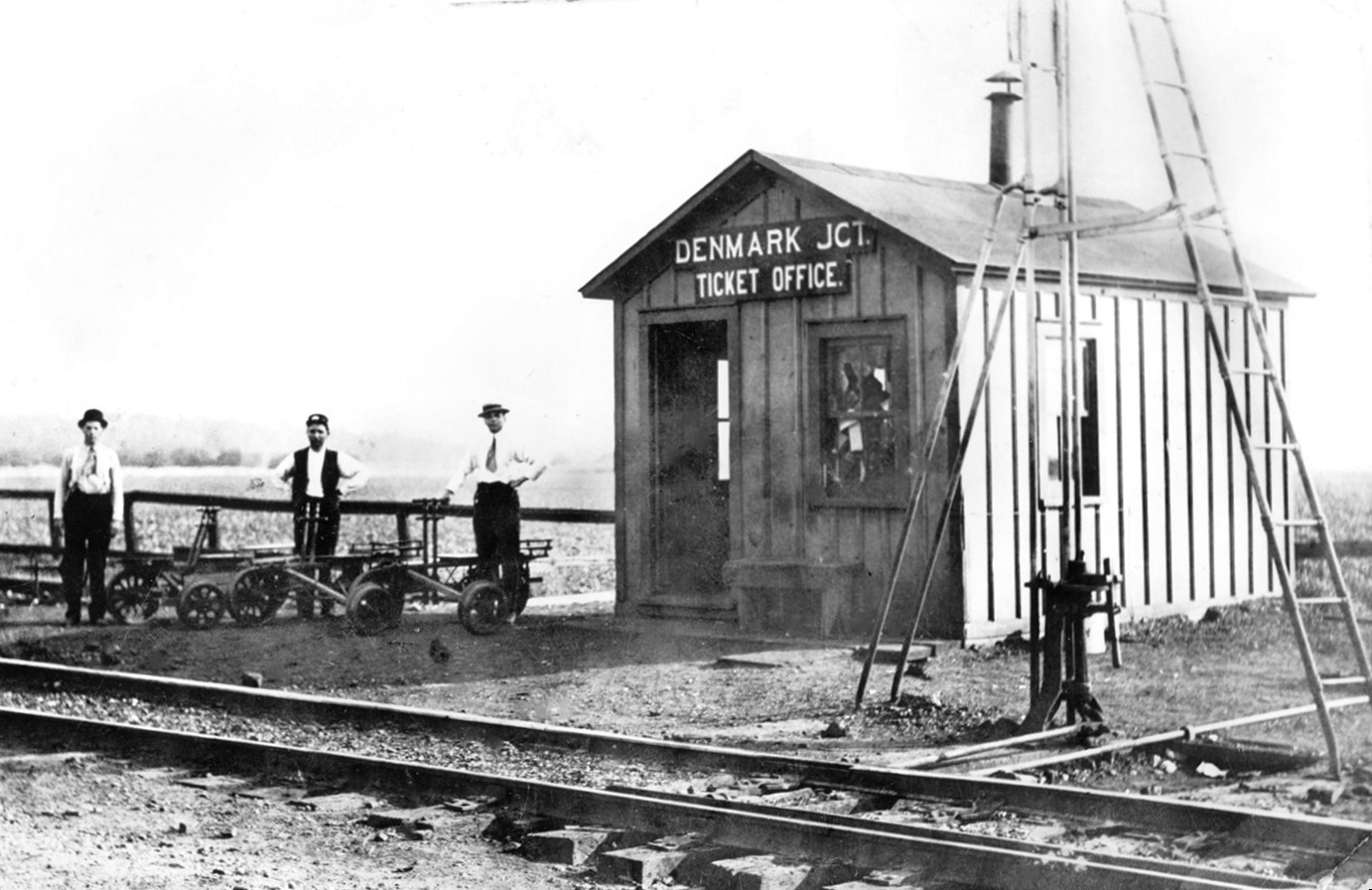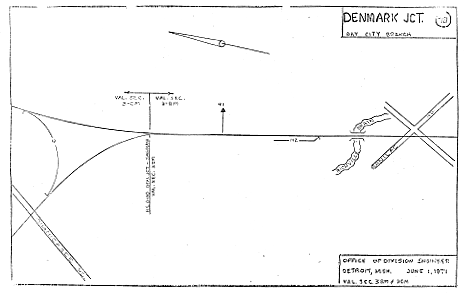 The area around Denmark Junction was settled about 1854 in western Tuscola County. [MPN] This is the location where the original Detroit & Bay City main line had a branch leaving their main line going west to East Saginaw. After this short branch was established, most D&BC (later Michigan Central) trains diverted here to Saginaw, and then up the west side of the Saginaw River to West Bay City.
For years, the original (D&BC) MC line from Denmark Junction north to Bay City continued to exist as a local branch serving local farming interests as well as industry in East Bay City. Eventually the line was truncated at Munger. It continues to exist today, operated by the Huron & Eastern.
Image Info: Top, a view of the "ticket office" at Denmark Junction. [CMUL]. 2nd photo, a 1977 track diagram of Denmark Junction. [Tom Hynes collection]
---
Notes
---
Time Line
1917, The MC had an operator here around-the-clock. [TRT]
Bibliography
The following sources are utilized in this website. [SOURCE-YEAR-MMDD-PG]:
[AAB| = All Aboard!, by Willis Dunbar, Eerdmans Publishing, Grand Rapids ©1969.
[AAN] = Alpena Argus newspaper.
[AARQJ] = American Association of Railroads Quiz Jr. pamphlet. © 1956
[AATHA] = Ann Arbor Railroad Technical and Historical Association newsletter "The Double A"
[AB] = Information provided at Michigan History Conference from Andrew Bailey, Port Huron, MI