Station: Manchester, MI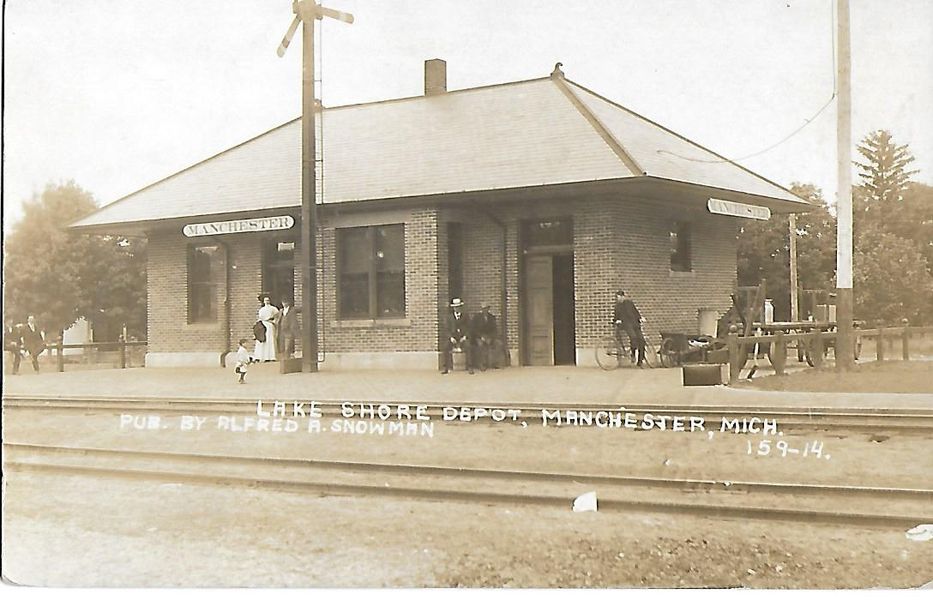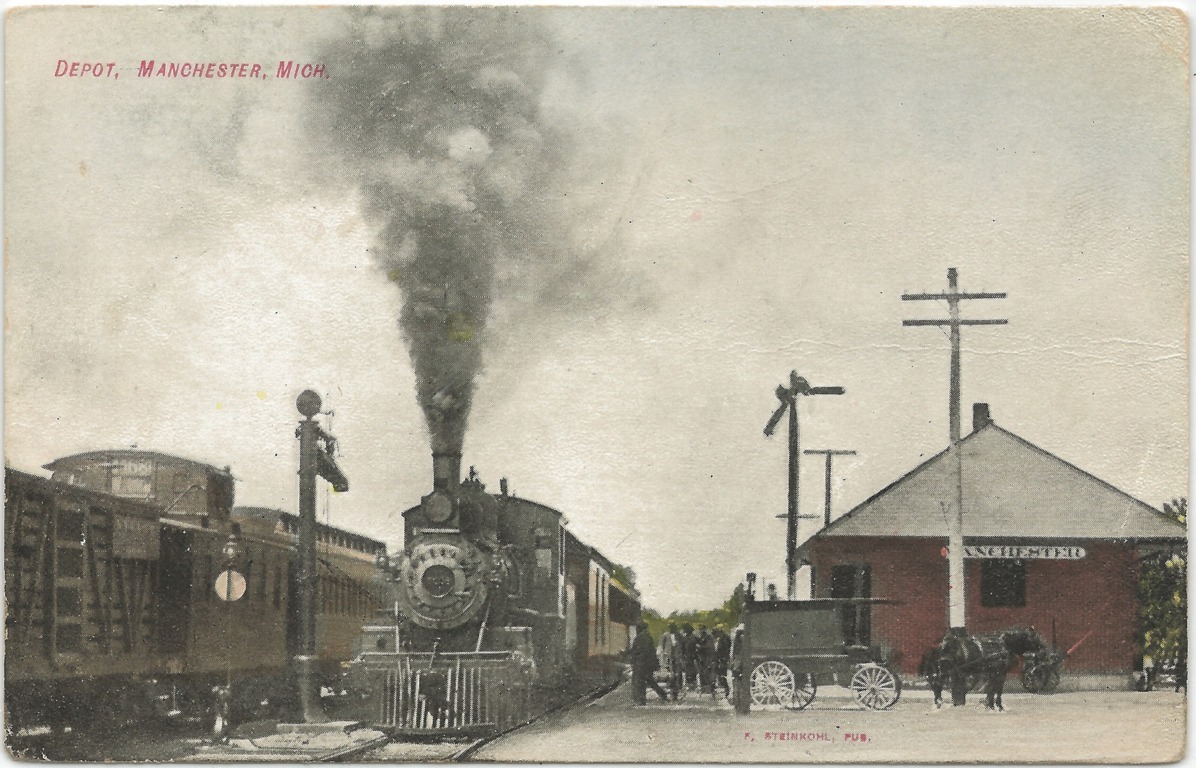 Manchester was settled about 1833 as a saw and grist mill operated by the Manchester Mill Company. The town became a village in 1867. [MPN]
Photo info: Top two photos are of the LSMS Ypsilanti Branch depot at Manchester in 1914. This depot was located just east of what is now M-52. At some point after 1914, this depot was closed and both the Ypsilanti and Jackson branches used the other LSMS depopt, which was near the current Manchester Township fire department.
3rd photo, this is a trestle over the Raisin River in Manchester; 4th photo, a map of the depot location from an 1899 Sanborn Insurance Map. 5th photo, the LSMS Ypsilanti Branch depot and elevator, east of what is now M-52. [SBM-1888]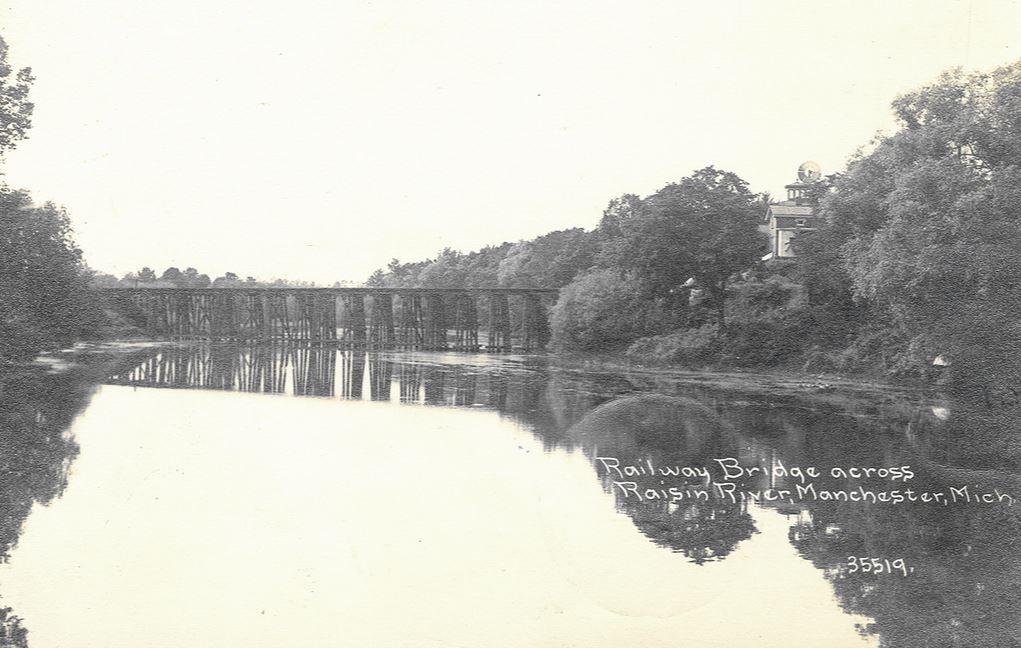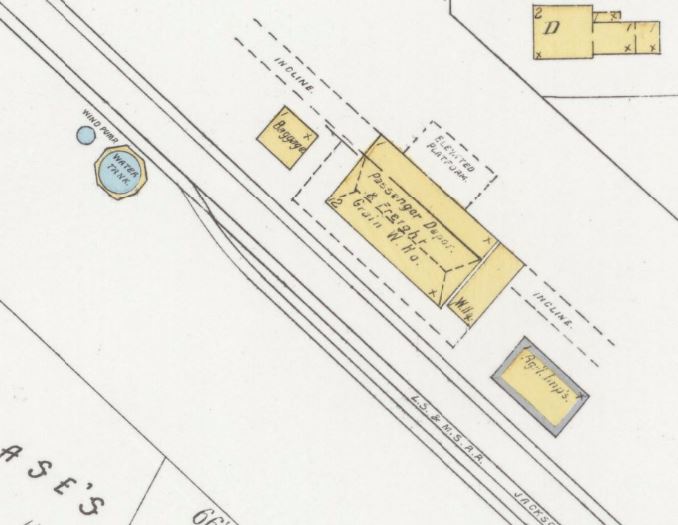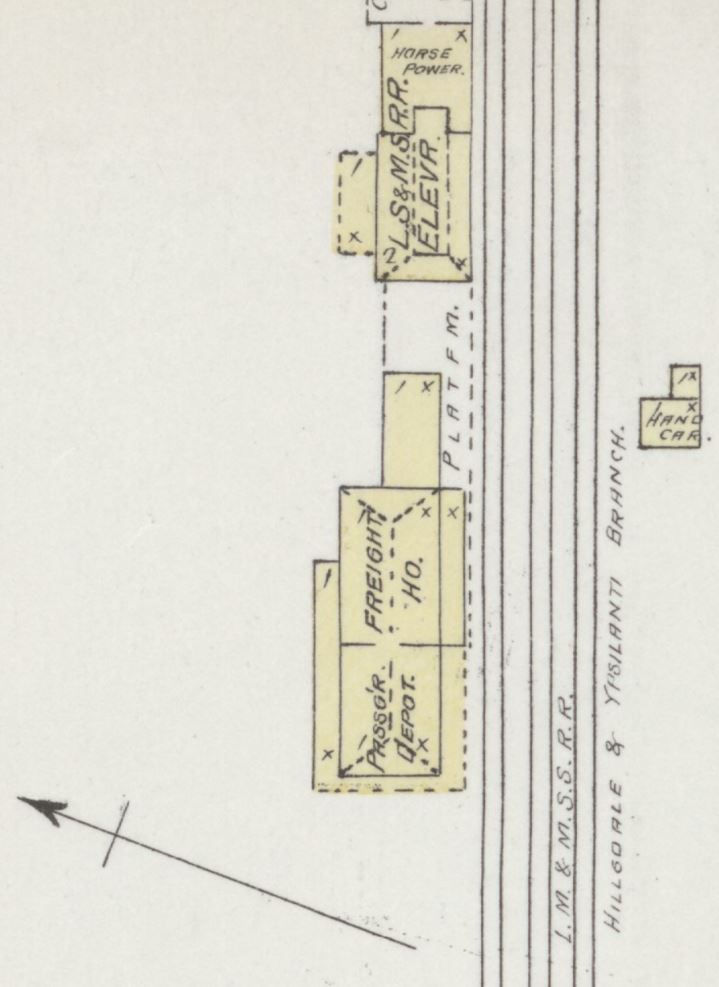 Manchester was located on both the Lake Shore's Jackson Branch and the Detroit, Hillsdale & Western line, both originally crossing just west town. Fairly early on, this crossing was changed to a double junction.
Originally, the DH&W (later known as the Ypsilanti Branch) had its own depot just east of what is now M-52. This depot was still in place in 1888 according to Sanborn insurance mapping. At some point, the Ypsilanti branch passenger trains utilized the Lake Shore's Jackson Branch station, with the Ypsi branch trains backing down the Jackson branch about one mile to their depot. This short segment of the Jackson branch was protected by automatic block signals.
The LS&MS had a water tower and standpipe at Manchester (see photo) in 1926.
---
Industry
The Manchester Canning and Packing Company was located on the Ypsilanti Branch, west of downtown. It was closed by 1914.