Station: Ypsilanti, MI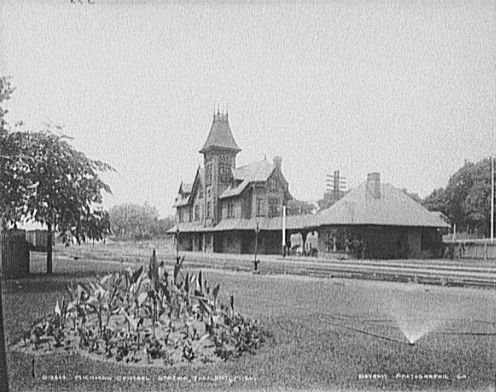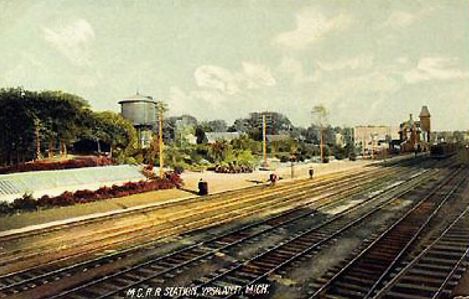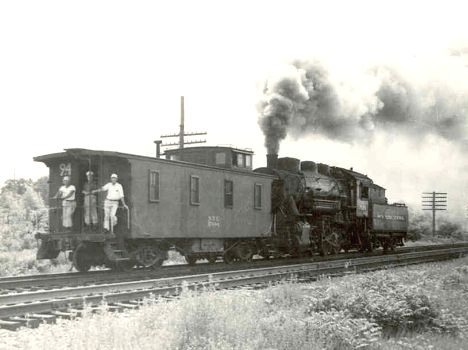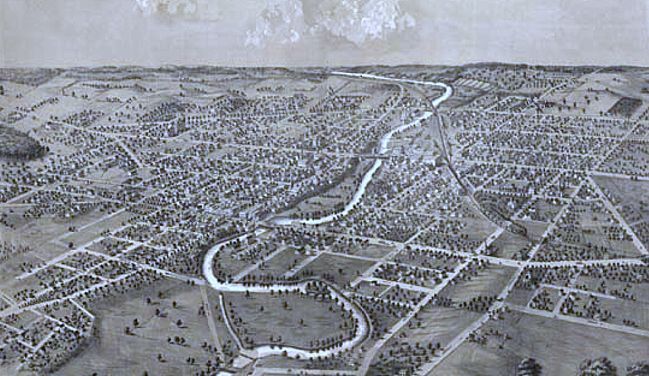 Ypsilanti was settled about 1824 as a trading post on the Huron River in eastern Washtenaw County. The town became a village in 1832 and a city in 1858. [MPN]
Ypsilanti was located on the Michigan Central main line running between Detroit and Chicago, about eight miles east of Ann Arbor. The town was also served by the Detroit, Hillsdale & Southwestern ( Ypsilanti to Bankers, near Hillsdale) and an interurban railroad line.
Photo info: Top, a 1900's photo of the Michigan Central depot in Ypsialnti, in this postcard taken by the Detroit Publishing Company. Over the years, the depot underwent a number of major changes with the second floor and tower being removed. [Library of Congress collection]. 2nd photo, an early postcard view of the area west of the station, including the water tower and gardens. Ypsilanti's railroad gardens supplied flowers through the MC system. [Alan Loftis collection]. 3rd photo, NYC 7526, an 0-8-0 switcher, pushes its caboose west on the main line near Ypsilanti. This is the Ypsilanti Local and the crew services the various industries in town. The Ypsi local also served the Ford Motor Plant (near present day I-94) by "street running" through the east side of town. The local also prepared trains for the branch line to Hillsdale. This photo was taken in June, 1950. [Charlie Whipp collection]. 4tth photo, a panoramic view of Ypsilanti in 1868. The MC passenger train is shown leaving towen eastbound towards Detroit. The Detroit, Hillsdale & Southwestern was built three years after this view was made.
---
Time Line
1908. Some of the changes on the MC under the (new) nine-hour law. The night offices at Grass Lake and Francisco will be closed. The operator at Grass Lake will go to Chelsea and the Francisco night man goes to Dexter. A third man will be assigned to Ann Arbor. The Ypsilanti office will be closed after midnight. The day man at Wiard's will be transferred to some other office. A third operator will be assigned to Wayne Station. The Dearborn office will be closed and another operator will be assigned to the junction yards office. [PHTH-1908-0307]
1920. On the Michigan Central, this is a passenger and freight agency. e. E. Mowrer is the agent. The telegraph call sign is "YN". [MCOAS]
1923. The New York Central had a freight station here on the Ypsilanti Branch at milepost 61.1 (from Hillsdale).