Location: Detroit, MI - Gratiot Avenue (MC/DSR)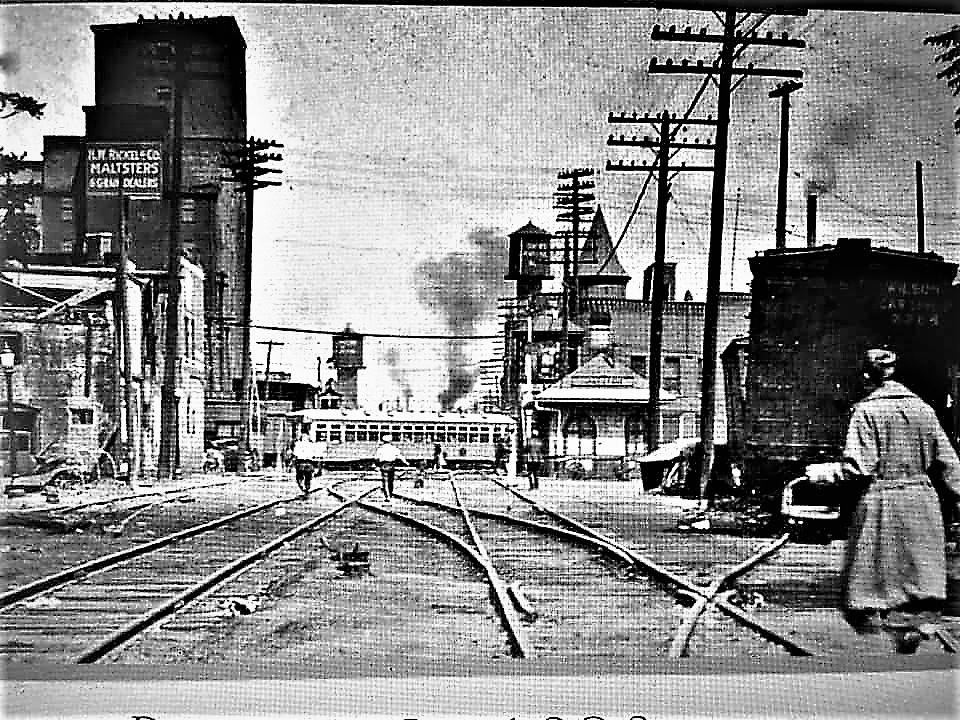 This is the grade crossing of the Detroit Street Railway Gratiot Avenue line and the Michigan Central Belt Line on the near east side of the City of Detroit.
Photo Info: A DUR street car crosses the GTW at Gratiot Avenue. This photo shows the GTW depot at this location, and the interlocking tower behind it. This photo was taken between 1904 when the interlocker was ordered, and the building of the Dequinder cut, which makes the interlocker unnecessary.
Location: 42o22.077'N / 83o01.328'W.
---
Notes
---
Time Line
1904. The Commissioner of Railroads orders installation of a first class interlocking and derailing switch and signal system at this crossing. [MCR-1904]
1923. The MPSC allows changes to the interlocker here. It will be changed from semaphores to color light signals, and derails will be eliminated, allowing for control pipes to control signals. [MPSC-1923]