Station: Antrim, MI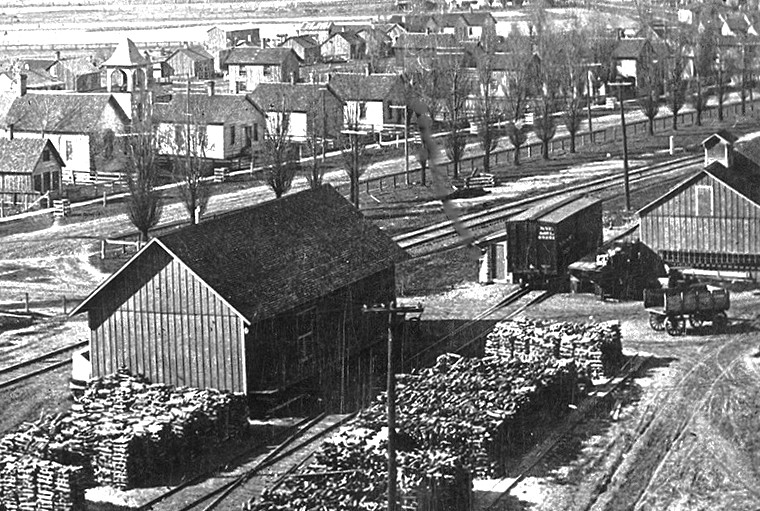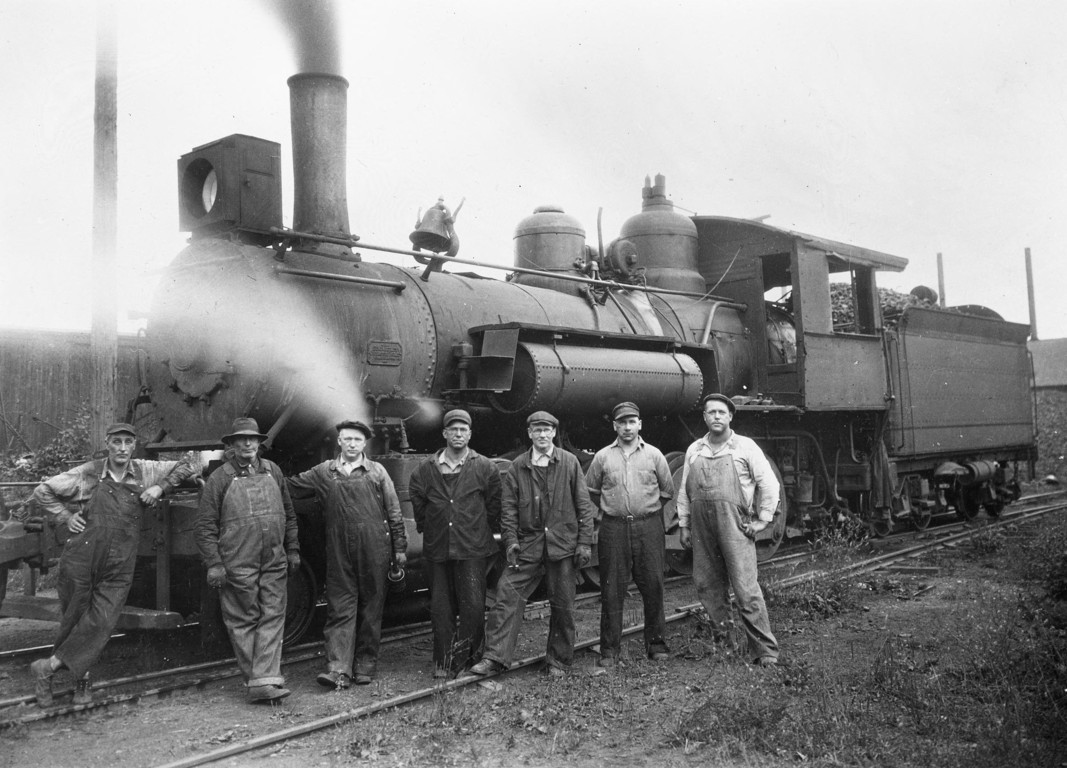 Located on the Grand Rapids & Indiana railroad, Antrim was the location of a charcoal furnace and sawmill in 1882. It was originally called Furnaceville, the changed to Antrim when the facilities were bought by the Antrim Iron Company. [MPN] The hamlet was on the GR&I railroad, about two miles southwest of Mancelona.
Image Info: Top, a view of the Antrim depot with the town behind it. A freight car is set out on the siding. [CMUL]. 2nd photo, Antrim Iron Company No. 5 at Mancelona. A 2-8-0 Schenectady, ex-Colorado Midland locomotive. [Stoner collection, UMB]
---
Notes
The Antrim Iron Company gathered forest products and produced charcoal for use in its iron foundry. The Company continued production until about 1945 when it closed. During its peak, it had a large blast furnace and iron works.
---
Time Line
Bibliography
The following sources are utilized in this website. [SOURCE-YEAR-MMDD-PG]:
[AAB| = All Aboard!, by Willis Dunbar, Eerdmans Publishing, Grand Rapids ©1969.
[AAN] = Alpena Argus newspaper.
[AARQJ] = American Association of Railroads Quiz Jr. pamphlet. © 1956
[AATHA] = Ann Arbor Railroad Technical and Historical Association newsletter "The Double A"
[AB] = Information provided at Michigan History Conference from Andrew Bailey, Port Huron, MI