Station: Elk Rapids, MI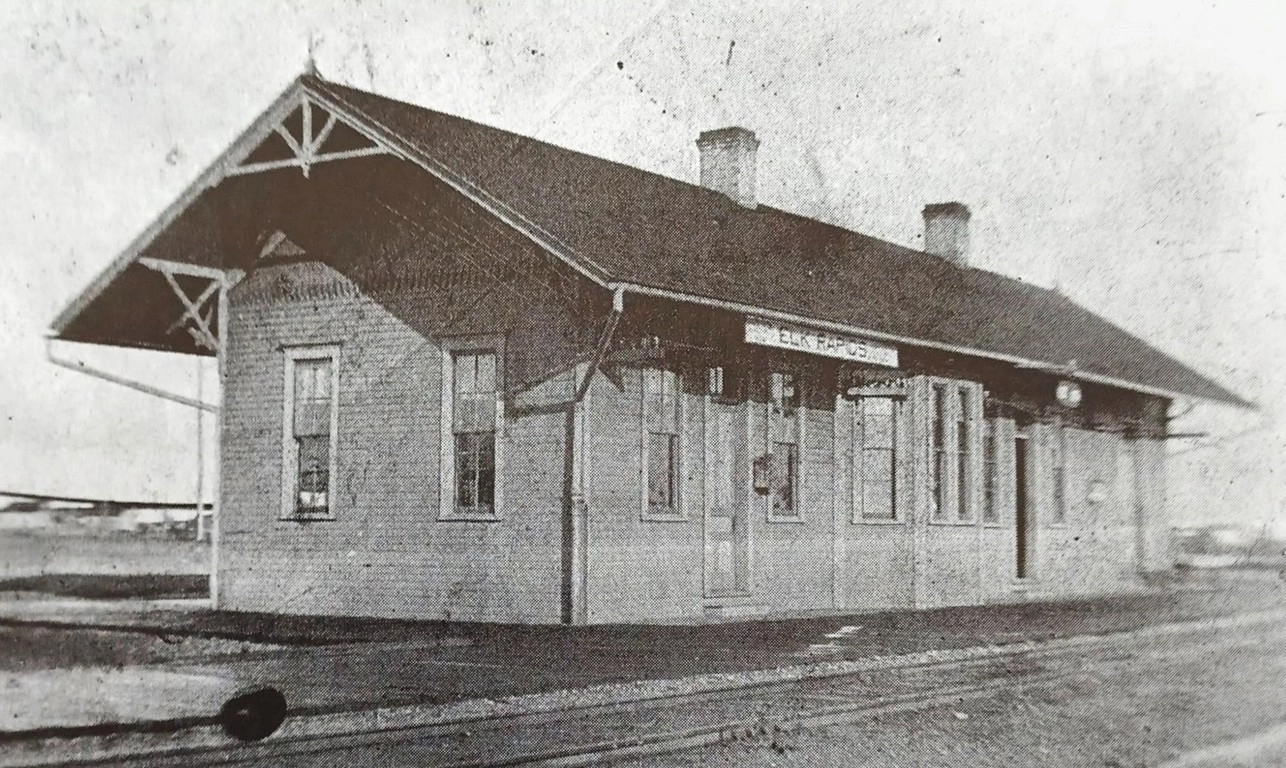 Elk Rapids is a village in the very southwest corner of Antrim County, nestled between Grand Traverse Bay and Elk Lake.
Photo info: This is the Pere Marquette depot at Elk Rapids in the early 1900's.
---
Notes
The area was settled in 1848 and the village platted in 1852 as Stevens and renamed to its current name in 1858. [MPN] The Chicago & West Michigan railroad established a branch from Williamsburg (near Traverse City in Grand Traverse County) which extended to this townsite.
---
Time Line
1905. New engine house. The PM erected a two-stall frame engine house to replace one destroyed by fire. [PMAR-1905]
---
Industry
Elk Rapids Iron Company - see dedicated page.
Bibliography
The following sources are utilized in this website. [SOURCE-YEAR-MMDD-PG]:
[AAB| = All Aboard!, by Willis Dunbar, Eerdmans Publishing, Grand Rapids ©1969.
[AAN] = Alpena Argus newspaper.
[AARQJ] = American Association of Railroads Quiz Jr. pamphlet. © 1956
[AATHA] = Ann Arbor Railroad Technical and Historical Association newsletter "The Double A"
[AB] = Information provided at Michigan History Conference from Andrew Bailey, Port Huron, MI