Station: Mancelona, MI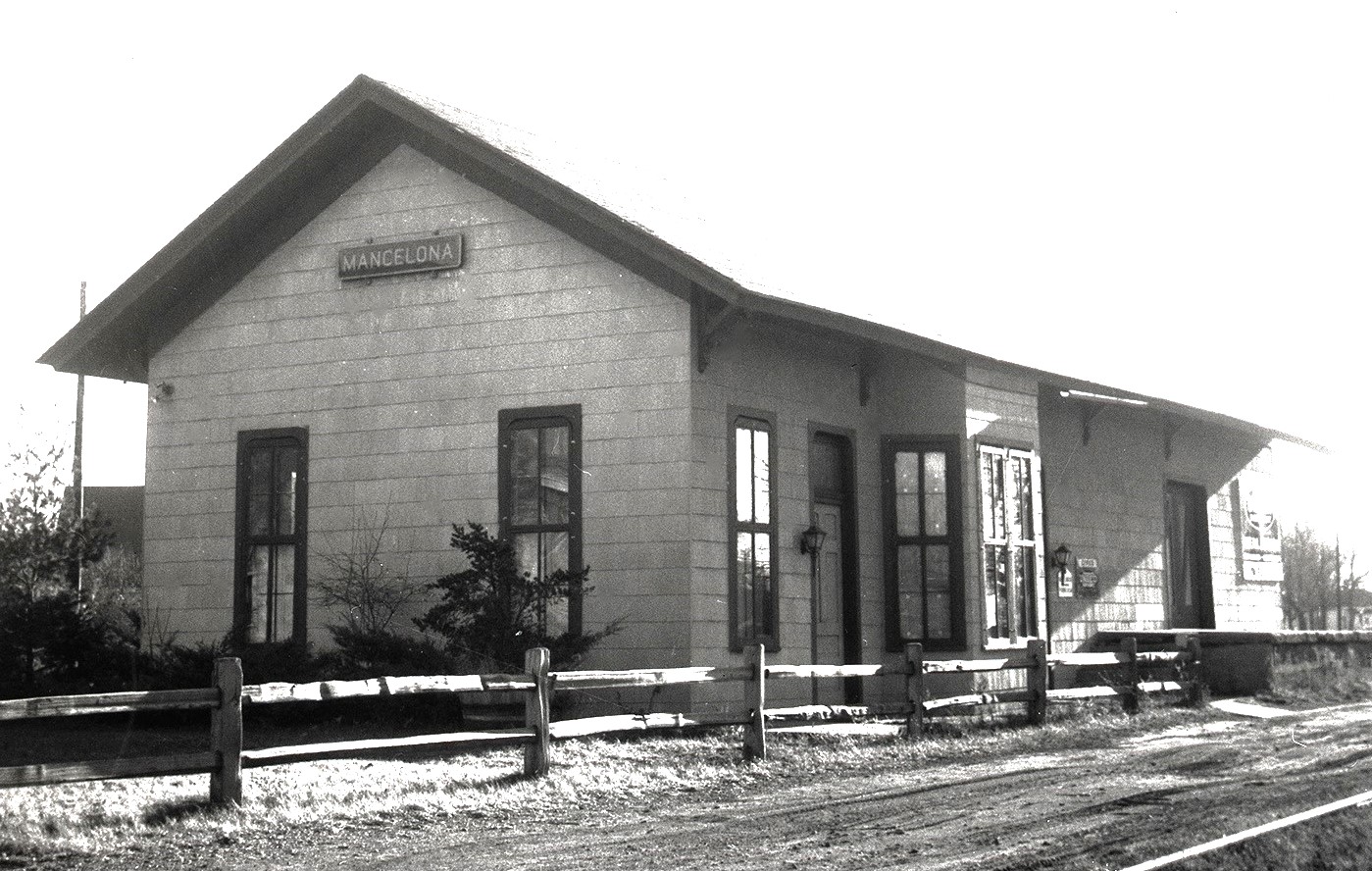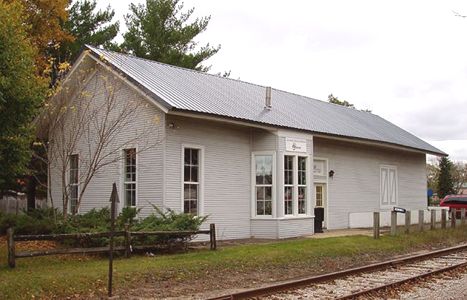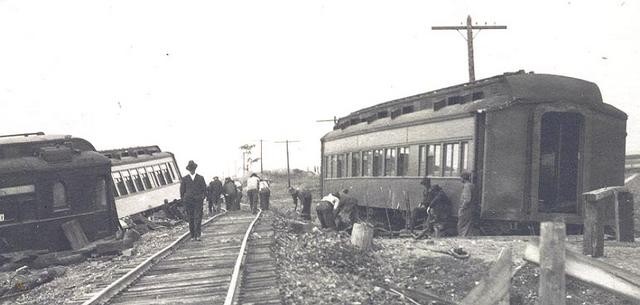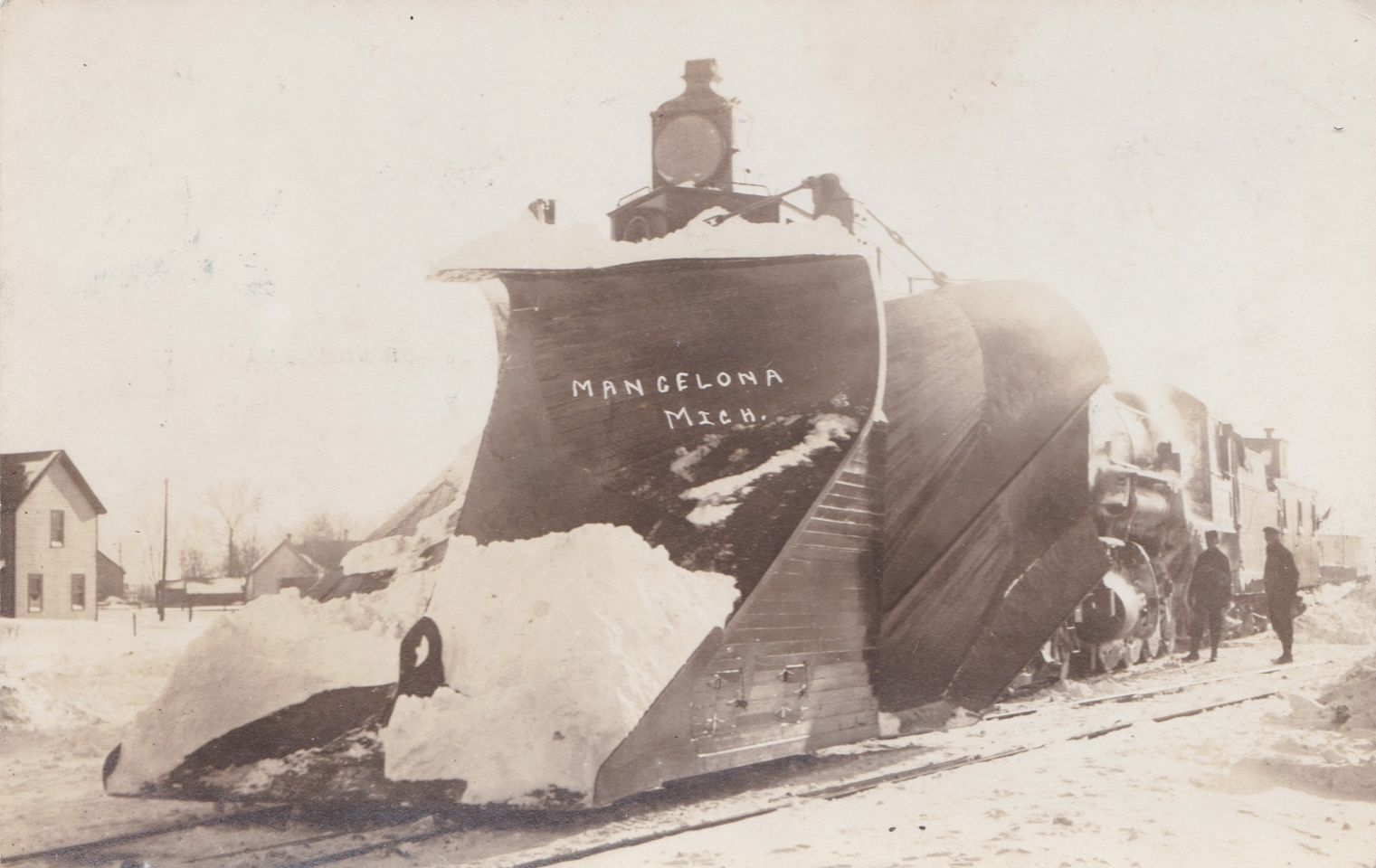 Mancelona in Antrim County was settled in 1969. It was incorporated as a village in 1867. [MPN] It became a station stop on the Grand Rapids & Indiana railroad on their line from Grand Rapids to Mackinaw City.
Photo info: Top, an early morning view of the Grand Rapids & Indiana Mancelona depot. [CMUL]. 2nd photo, a 2004 view of the GR&I (later PRR) depot at Mancelona. [Alan Loftis]. 3rd photo, remnants of a train wreck at Mancelona. 4th photo, a Grand Rapids & Indiana snow plow stops for inspection at Mancelona in 1903.
---
Notes
From the Grand Rapids Eagle, May 30, 1980: Yesterday afternoon, a train of fifty-one loaded ore cars were coming down a grade just north of here when a draw bar on the fourth car from the engine pulled out and dropped on the track. Thirty-nine cars were piled up on the [GR&I] main track in a space of a hundred feet. Men worked all night laying track around the wreck but were driven off by a very heavy rain storm. Passenger trains were delayed about twelve hours. It will take two or three days to remove the wreck. No one was hurt. [MIHX8]
---
Time Line
1903. This was an interlocked crossing of the GR&I and the Mancelona & Northwestern railroad, likely a private logging railroad. [MCR-1904]
Bibliography
The following sources are utilized in this website. [SOURCE-YEAR-MMDD-PG]:
[AAB| = All Aboard!, by Willis Dunbar, Eerdmans Publishing, Grand Rapids ©1969.
[AAN] = Alpena Argus newspaper.
[AARQJ] = American Association of Railroads Quiz Jr. pamphlet. © 1956
[AATHA] = Ann Arbor Railroad Technical and Historical Association newsletter "The Double A"
[AB] = Information provided at Michigan History Conference from Andrew Bailey, Port Huron, MI