Station: Antoine, MI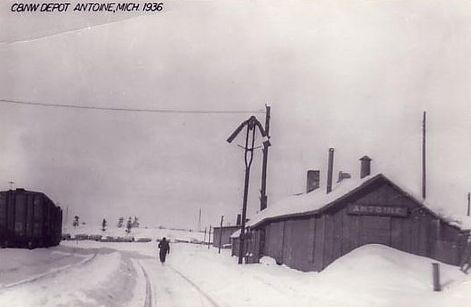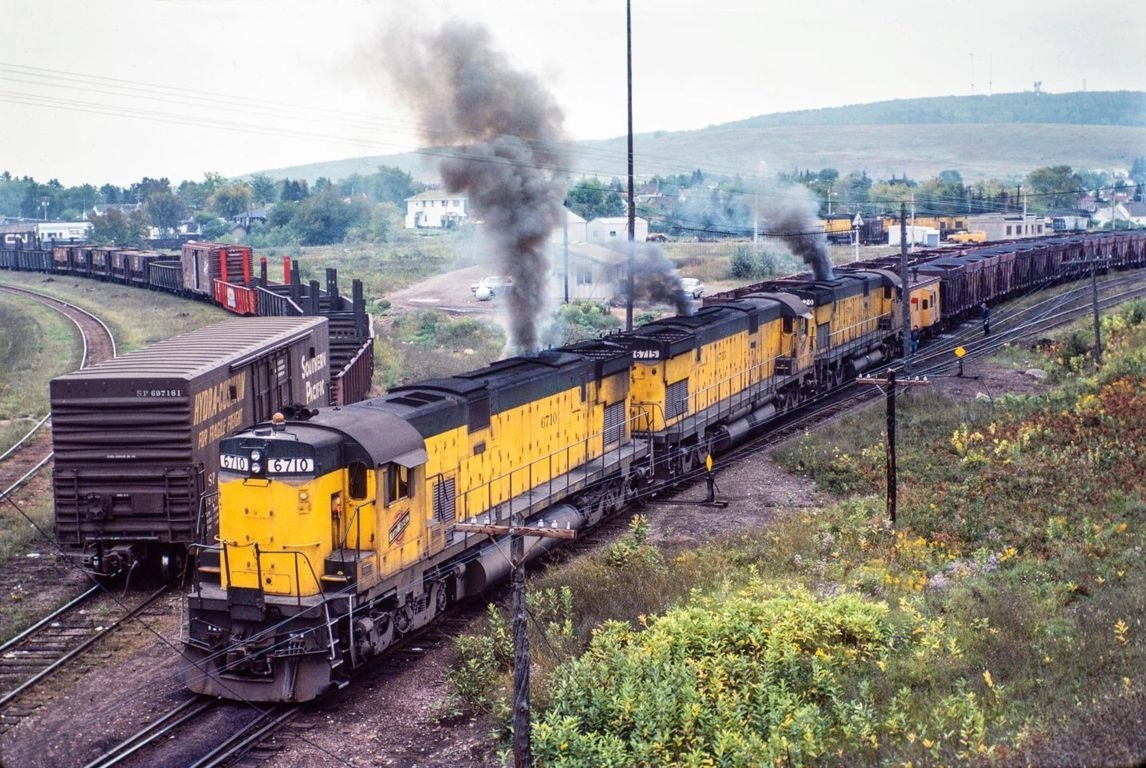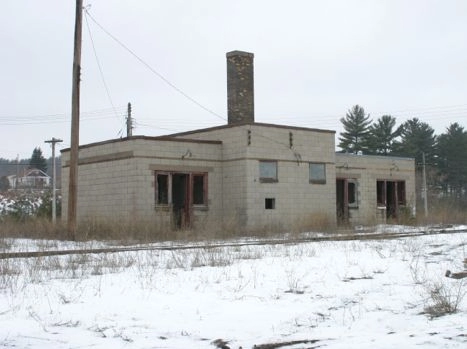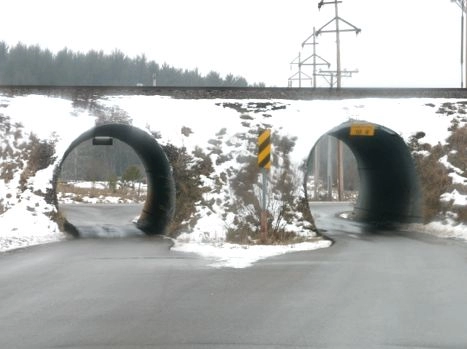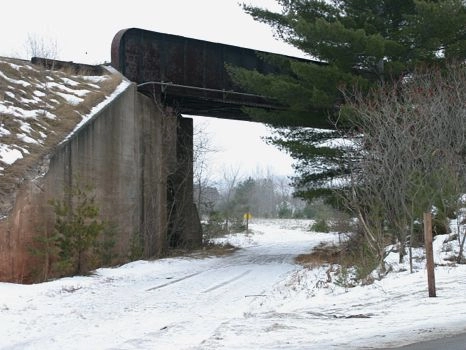 Antoine was a mining and railroad yard location at the north end of Iron Mountain, Michigan. Today, the location is within the City of Iron Mountain west of US-141 north of Main Street.
Several railroads served Antoine and they were built as a result of mining activity in the area. The Chicago & North Western came through here on their route west to Crystal Falls and Iron River. The C&NW also had branch lines here which went east around Lake Antoine and ultimately to Escanaba. That line was known as the Ore branch or "ore line".
The Milwaukee Road also came through Antoine on their route north to Republic and Champion. The Milwaukee Road also had a branch from here to the east to serve the mines north and east of Lake Antoine.
Photo info: Top, a 1936 view of the CNW depot at Antoine in the winter. [Alan Loftis Collection]. 2nd photo, a trio of C&NW C628 Alco diesels attaches a caboose to a loaded ore train in the Antoine Yard about 1977. This was standard power for ore trains to Escanaba which were marshalled here. The photo was taken from the MILW overpass on the west side of Antoine Yard. The tracks to the left are a part of the yard's "wye" design. [Steve Smedley photo]. 3rd photo, CNW 1560, a Baldwin AS-616, operates as the Iron Mountain switch engine, shown at Antoine Yard in 1973. [Greg Bunce]. 4th photo, the CNW Antoine Yard office, now abandoned. [Dale Berry]. 5th photo, a dual-tube underpass brings cars under the former Milwaukee Road line to Channing, now an E&LS route in 2003. [Dale Berry] 6th photo, the MILW goes over the old right-of-way of the CNW at Antoine. This was CNW's route west to Watersmeet and Ironwood. [Dale Berry]
---
Notes
Today, the CNW lines no longer exist in Antoine, having been cut back to an interchange with the E&LS at Iron Mountain. The MILW line has been turned over to the Escanaba & Lake Superior (E&LS) railroad.
Antoine was best known as a C&NW Yard was used to marshal ore cars for relay to the port of Escanaba. There was also a wye and locomotive facilities here.
---
Time Line
1911. Menominee River railroad bridge. This steel bridge was erected in 1911 by the American Bridge Company for the crossing of the MILW line. It is located in Breitung Township. It consists of four spans resting on finished piers and abutments and is 375' long. The two approach spans, 60' and 75' are steel deck girders while the two main spans, each 120' long, are riveted double-intersection Warren deck trusses. [UPM]
1918. The C&NW had agent operator on duty at Antoine around the clock. [TRT]
Bibliography
The following sources are utilized in this website. [SOURCE-YEAR-MMDD-PG]:
[AAB| = All Aboard!, by Willis Dunbar, Eerdmans Publishing, Grand Rapids ©1969.
[AAN] = Alpena Argus newspaper.
[AARQJ] = American Association of Railroads Quiz Jr. pamphlet. © 1956
[AATHA] = Ann Arbor Railroad Technical and Historical Association newsletter "The Double A"
[AB] = Information provided at Michigan History Conference from Andrew Bailey, Port Huron, MI