Station: Norway, MI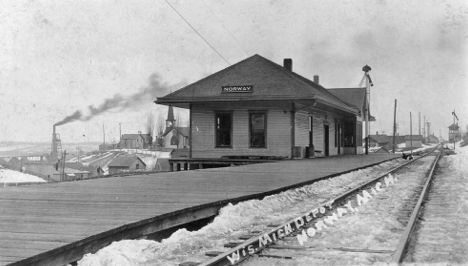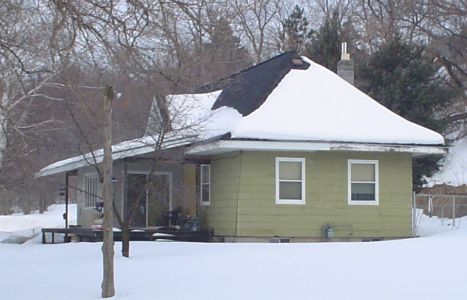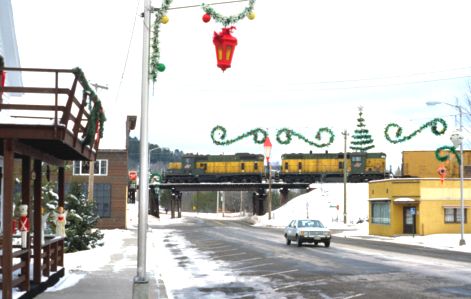 Norway was founded in 1877 after the sinking of a test pit for the Norway Mine. A saw mill was built here in 1878. The village was originally called Ingolsdorf but renamed Norway in 1879. It was incorporated as a city in 1891. This town was originally in Menominee County until Dickinson County was organized in 1891. [MPN]
Norway is on the CN line (former C&NW) between Powers and Iron Mountain. It was also served by the Wisconsin & Michigan railway.
Photo info: Top, the Wisconsin & Michigan depot at Norway around 1909. This is a typical W&M depot according to historian Mark Worrall. This W&M depot in Iron Mountain is of the same design and still standing as of 2005. Note the interlocking tower in the distance at the right, which is the crossing of the C&NW branch which ran up to the Norway and Cyclops mines. Both mines were closed at the time of this photograph. Aragon Mine Shaft #5 is at the rear of the photo on the left. As of 2005, there is still a pump in the mine shaft and it regulates the level of nearby Strawberry Lake. (The other Aragon mines are at the bottom of the lake). [Mark Worrall Collection, information from Greg Bunce] 2nd photo, the C&NW depot at Norway, which is now a private residence and moved from the right-of-way. [Greg Bunce] 3rd photo, C&NW 4293 and 4180 power a way freight over the overpass through Norway in December, 1987. [Neil Plagens]
---
Notes
The Norway depot was located at Cyclops Street. It was a bay window depot.
The C&NW was double tracked here in 1917.
Norway was located on the north side of Section 8, T39N-R29W.
Norway from east to west includes [CNWV-1917]:
Yard limits begin east of Vulcan
Curry water tank (Diana mine, west Vulcan mine)(mile post 20)
Ash Street (east wye to CM&StP and W&M)
Walnut Street (Briar Hill mine shaft)
Cherry Street (west wye to CM&StP and W&M)
Mine Street (Aragon Mine No. 4)
Blaine Street (connection to W&M south line)
Cyclops Street (C&NW depot)
Summit Street (connection northeast to W&M interlocking, Norway mine and Saginaw mine)(mp 21)
Coal platform
Yard limits (milepost 22)
---
Time Line
1893. Forest fires are raging all over this region and doing much damage. Norway was threatened with destruction yesterday afternoon. An engine and several hundred men went from her to assist in fighting the flames. Railway companies experienced much difficulty in saving bridges. [DFP-1893-0522]
1903. Rail on the W&M has been laid for a distance of fifteen hundred feet north of the C. & N.W. undercrossing (near Sturgeon). It is expected that trains will be running into Norway by July 1st, as was anticipated. Work on the depot will commence as soon as the material can be hauled. Contractor Marsch is rushing matters on the Hanbury line which will enter the city on the South side. [CUR-19-3-0620]
1918. The C&NW had an agent and telegraph operator at this station on the day shift. [TRT]
1918. It appears that the double track C&NW main line was rerouted north of the Briar Hill Mine in a realignment. It remains on this route today. [CNWV]
Bibliography
The following sources are utilized in this website. [SOURCE-YEAR-MMDD-PG]:
[AAB| = All Aboard!, by Willis Dunbar, Eerdmans Publishing, Grand Rapids ©1969.
[AAN] = Alpena Argus newspaper.
[AARQJ] = American Association of Railroads Quiz Jr. pamphlet. © 1956
[AATHA] = Ann Arbor Railroad Technical and Historical Association newsletter "The Double A"
[AB] = Information provided at Michigan History Conference from Andrew Bailey, Port Huron, MI