Station: Traverse City, MI - GR&I Facilities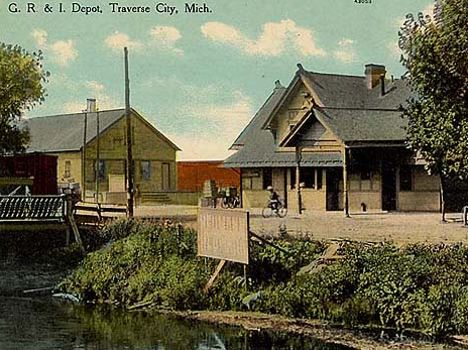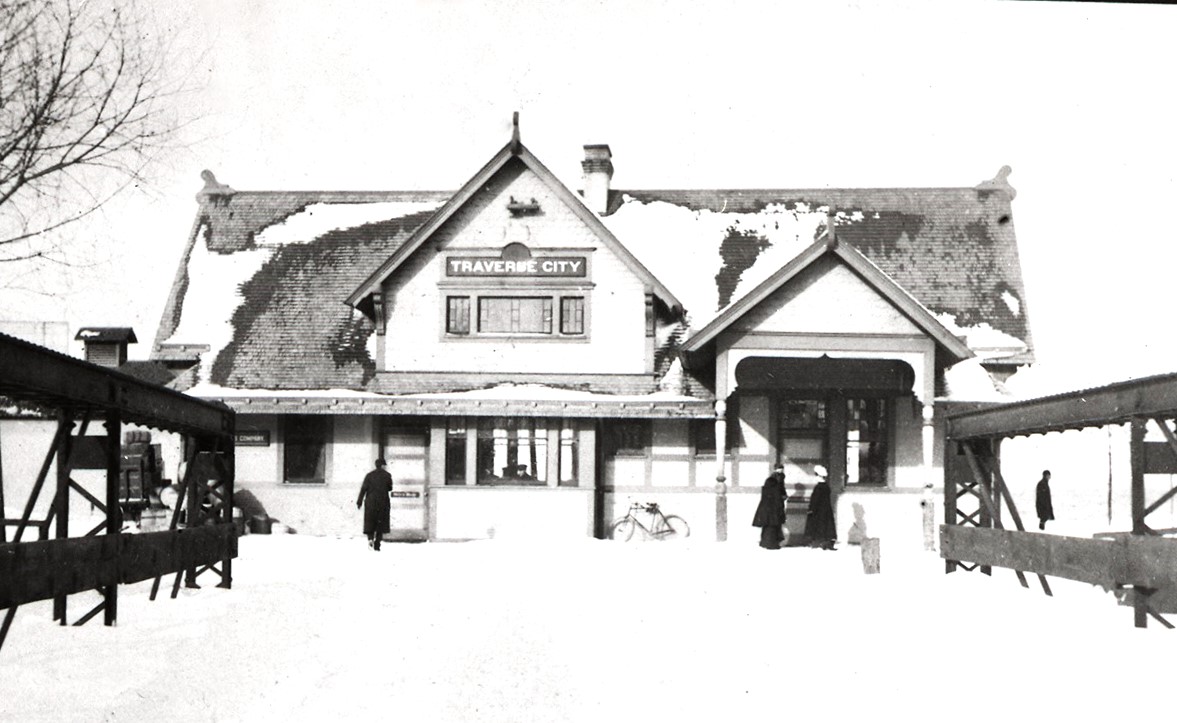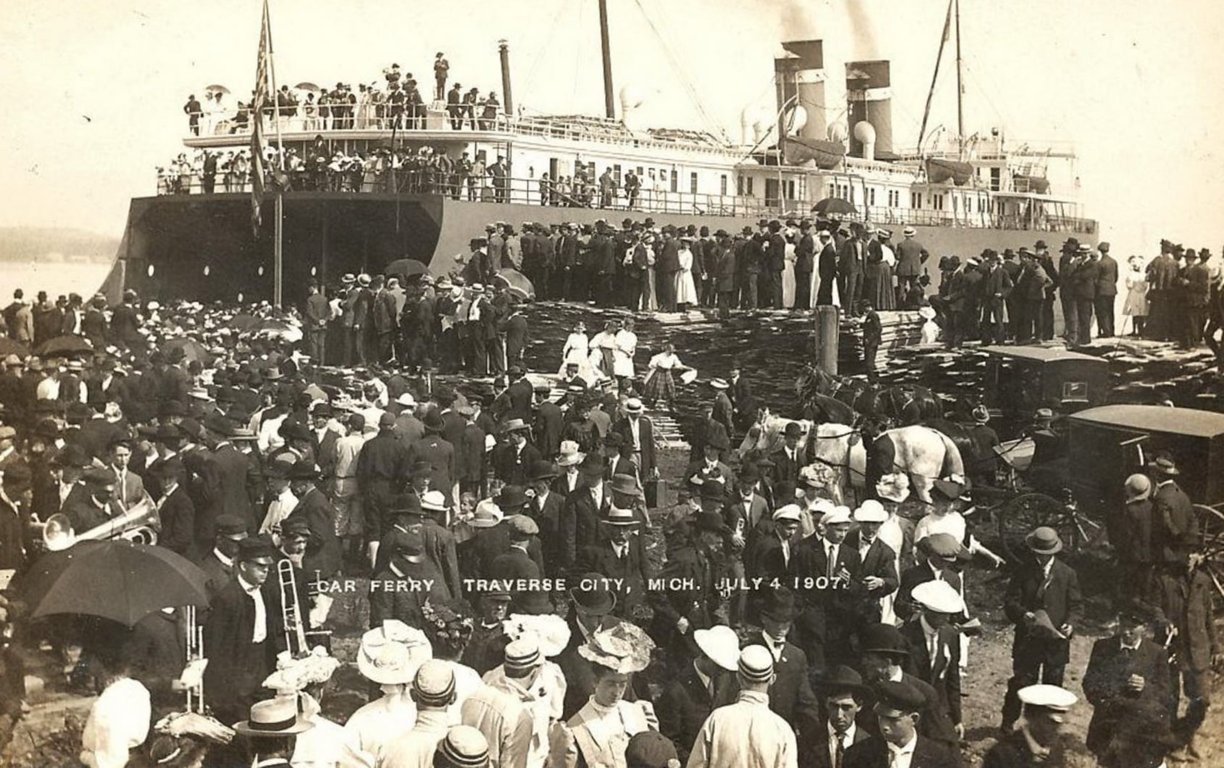 The Grand Rapids & Indiana was the first railroad to arrive in Traverse City in 1872.
The GR&I passenger station was built on the edge of West Bay at the north end of Park Street, just west of the mouth of the Boardman River. It was used until 1949, when the railway discontinued all passenger service north of Cadillac. The station, a freight warehouse and tracks soon were removed from the waterfront in preparation for the building of Grandview Parkway. [TCRE-2019-1215]
Photo Info: Top, the GR&I depot in a postcard view near the turn of the century. [Alan Loftis collection]. 2nd photo, a winter scene at the front of the depot. [CMUL]. 3rd photo, a view of a railroad car ferry, reported to be at Traverse City in 1907.
---
Notes
---
Time Line
Bibliography
The following sources are utilized in this website. [SOURCE-YEAR-MMDD-PG]:
[AAB| = All Aboard!, by Willis Dunbar, Eerdmans Publishing, Grand Rapids ©1969.
[AAN] = Alpena Argus newspaper.
[AARQJ] = American Association of Railroads Quiz Jr. pamphlet. © 1956
[AATHA] = Ann Arbor Railroad Technical and Historical Association newsletter "The Double A"
[AB] = Information provided at Michigan History Conference from Andrew Bailey, Port Huron, MI