Details

Hits: 2857
Station: Webberville, MI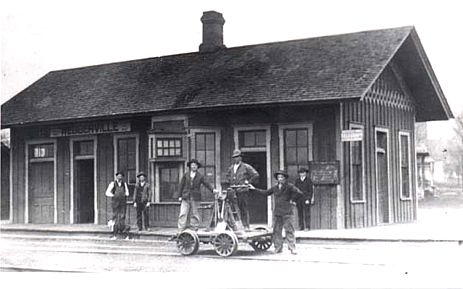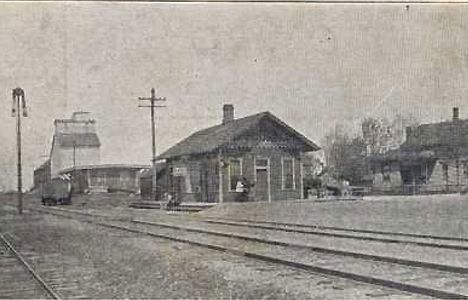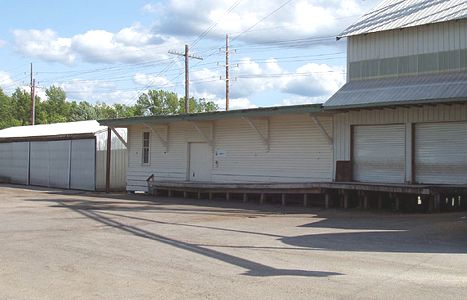 Webberville was settled about 1837 eighteen miles east of Lansing in Ingham County. The town was a station stop on the Pere Marquette railroad. It became a village in 1883.
Photo info: Top, the PM depot at Webberville. Note the section crew in front of the depot and the display box with eight white boxes protruding out from the operator's window. These boxes were used to let passing trains know how far ahead trains were in front of them. They were used on the MC's Air Line division. 2nd photo, another photo of the depot and nearby grain elevator. [Alan Loftis collection]. 3rd photo, a 2004 photo of the old freight house. [Alan Loftis]
---
Notes
One mile west of Webberville is a large ADM elevator, as well as a grain storage facility owned by the Andersons. Both have rail service from CSX and originate unit grain trains. [2017]
---
Time Line
Bibliography
The following sources are utilized in this website. [SOURCE-YEAR-MMDD-PG]:
[AAB| = All Aboard!, by Willis Dunbar, Eerdmans Publishing, Grand Rapids ©1969.
[AAN] = Alpena Argus newspaper.
[AARQJ] = American Association of Railroads Quiz Jr. pamphlet. © 1956
[AATHA] = Ann Arbor Railroad Technical and Historical Association newsletter "The Double A"
[AB] = Information provided at Michigan History Conference from Andrew Bailey, Port Huron, MI