Station: Concord, MI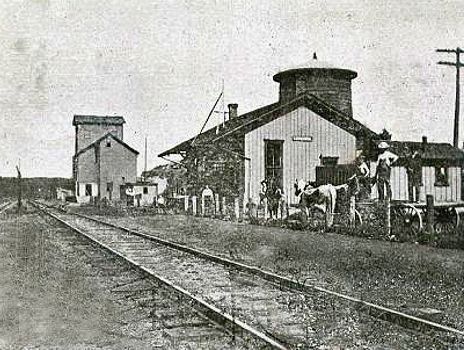 Concord was settled in 1832 in southwest Jackson County. The town was also known as Van Fossenville. It was renamed Concord in 1836 and incorporated as a village in 1871.
Concord was a station stop on the Michigan Air Line railroad (later Michigan Central/NYC) about 14 miles southwest of Jackson.
Photo Info/Credit: Top, an old photo of the Michigan Central depot, elevator and water tower in Concord. You can see farmers with their horses at the right and a standpipe for the water tower at the left of the branch line. [Dale Berry collection]
1920 - On the Michigan Central Air Line, this is a passenger, freight and express agency joint with the American Railway Express Company. Interline tickets are issued.E. J. Boylan is the agent. The telegraph call sign is "CD". [MCOAS]