Interlocking: Haires, MI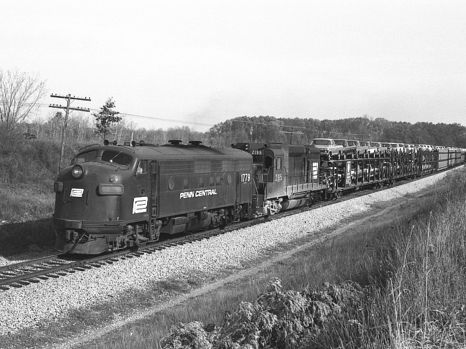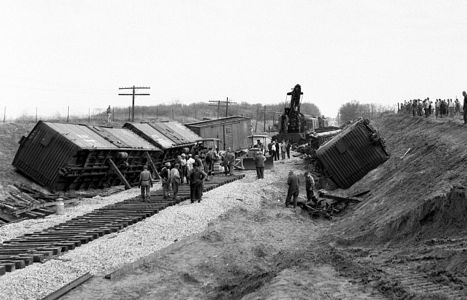 Haires, in Jackson County, was a crossing (and later a junction point) of two railroads about five miles southwest of downtown Jackson. It was also known as Fort Wayne Junction in early times but this was also a named location in Hillsdale County on the same line.
Haires was a crossing of New York Central lines west of Jackson (the former Michigan Air Line to Three Rivers and Niles, and the former Fort Wayne & Jackson line to Jonesville and Fort Wayne). These two branch lines were independently built parallel between Haires and Jackson and formed a make-shift double track line between the two towns. At Haires, the Fort Wayne branch would cross the Airline, before diverging south. Though both lines would quickly come under the control of Vanderbilt interests, the Air Line was operated by the rather independent Michigan Central, while the Fort Wayne line was under Lake Shore (and later NYC) interests.
During early times, Haires was a staffed block station. Later, centralized traffic control was installed on the "Air Line". Both branch lines have now been removed.
Photo Info: Top, Penn Central 1779 (F unit) and 2195 (GP-30) lead westbound train DC-1 near Haires in 1975. Note the open bi-level auto rack cards in this consist. [Doug Leffler]. 2nd photo, a wreck on the NYC at Haires around 1957. [Cecil Homereding photo, Doug Leffler collection]
---
Time Line
1900. This may have been called Lake Shore Junction and had an interlocking tower.
1917. This was a crossing of the MC's Airline and the NYC's Fort Wayne branch. The tower was staffed around the clock by MC operators/towermen at a salary of $76-$78.50 per month. [TRT]
1920. On the Michigan Central Air Line, this is a telegraph station only. The telegraph call sign is "R". [MCOAS]