Station: Hanover, MI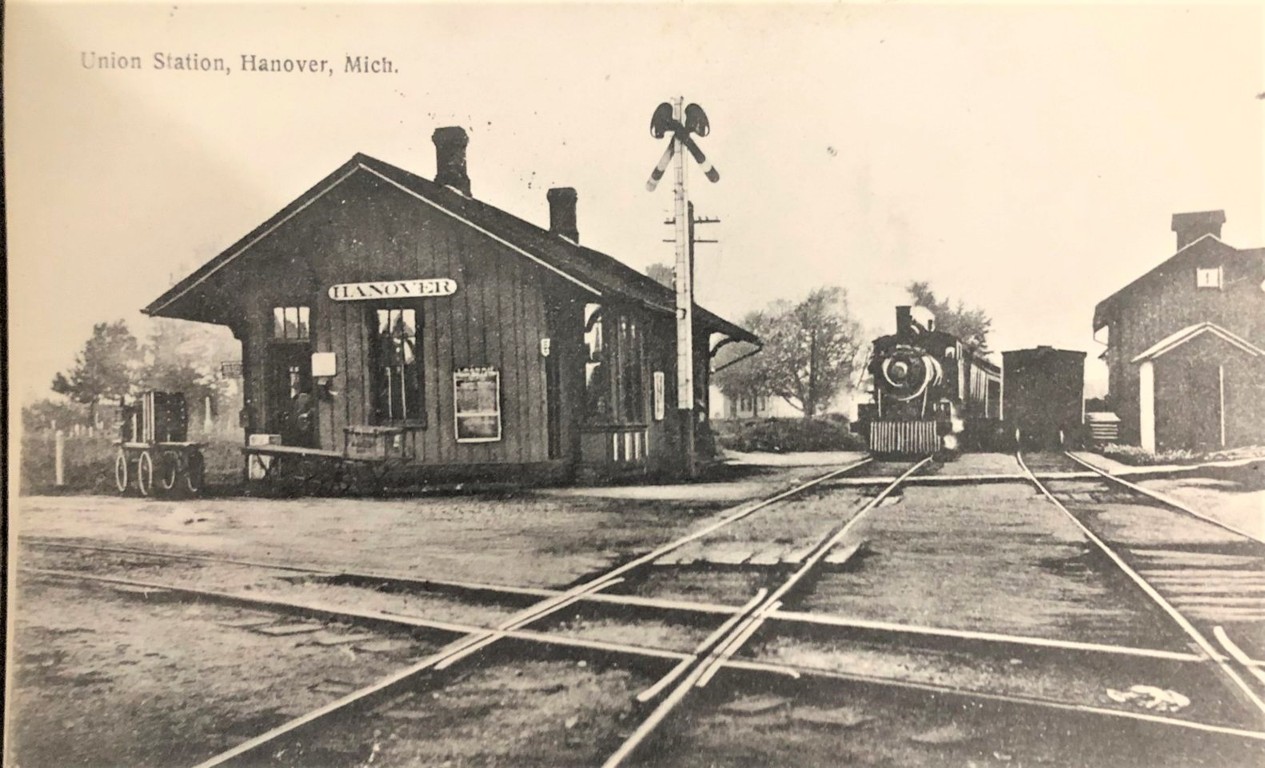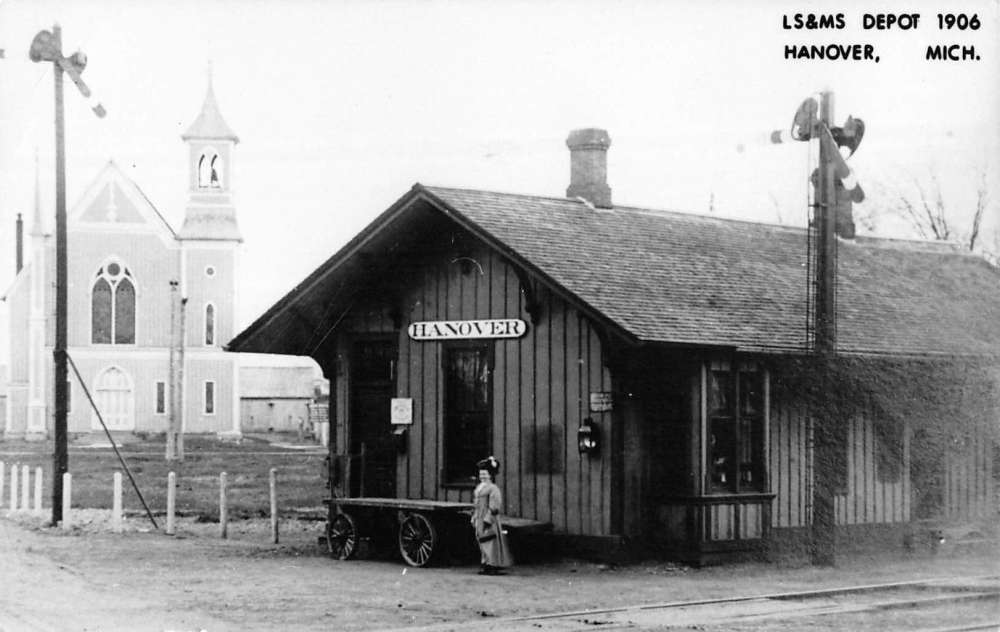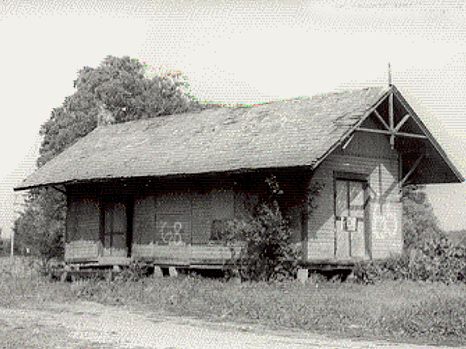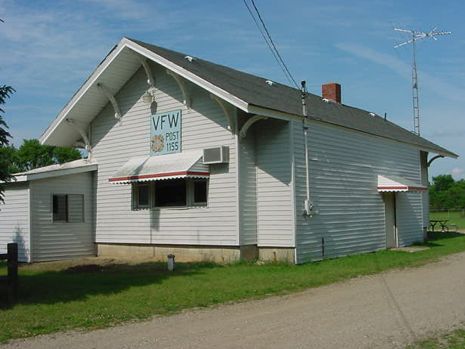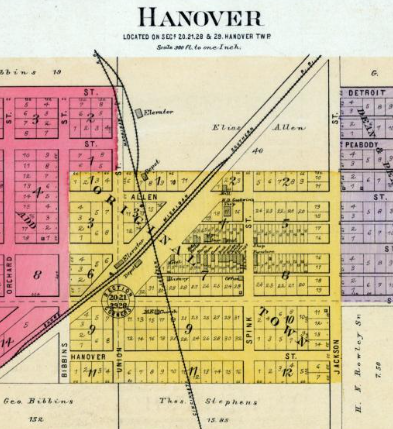 Hanover was located in southwest Jackson County and was settled about 1836. The village was incorporated in 1885. [MPN]
Hanover was the crossing of two Lake Shore & Michigan Southern lines - from Jackson to Fort Wayne and from Allegan to Dundee. Hanover was reported to have at least three depots at one time, perhaps two passenger and one freight.
In 1926, the crossing was protected by a pole target with vertical allowing on the Fort Wayne Branch. [ETT-1926]
Photo Info: Top, the Lake Shore Hanover Depot in 1905. The track with the locomotive is the former Fort Wayne & Jackson. The single track is the former DT&M.
2nd photo, this appears to be an early depot at Hanover, in 1910, which was replaced by a new depot in the photos below. Note the interesting bay window for the operator to view oncoming trains. 2nd photo, a view of the abandoned freight depot at Hanover. [Alan Loftis collection]. 3rd photo, one of the passenger depots at Hanover, taken in 2003. It has been restored and is now used as a VFW hall. [Alan Loftis]. 5th photo, a map of Hanover in 1894.