Station: Norvell, MI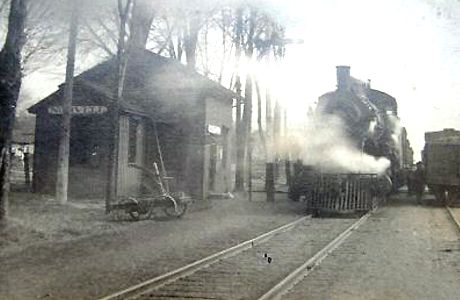 Norvell was settled in 1831 in southeast Jackson County. The hamlet was located about three miles east of Napoleon. It was a station stop on the Lake Shore & Michigan Southern's Jackson branch.
The town and township was named after John Norvelld (1789-1850) who was postmaster of Detroit and later a US Senator.
Photo Info: The Lake Shore depot and train at Norvell. [Alan Loftis collection]