Station: Kalkaska, MI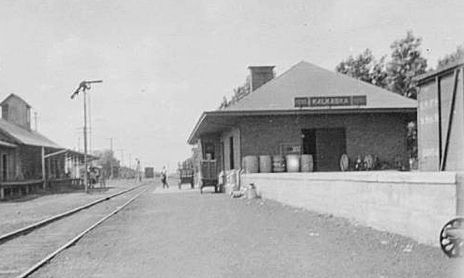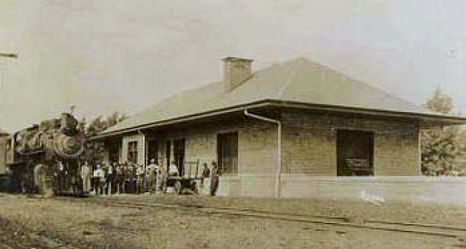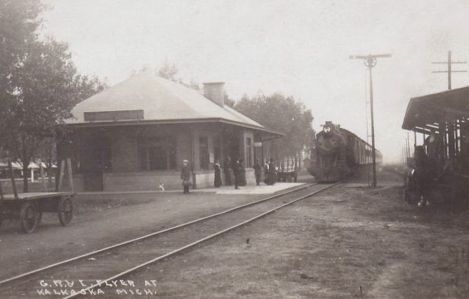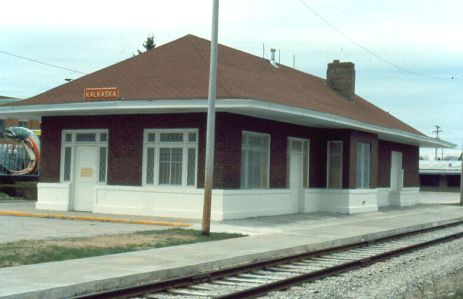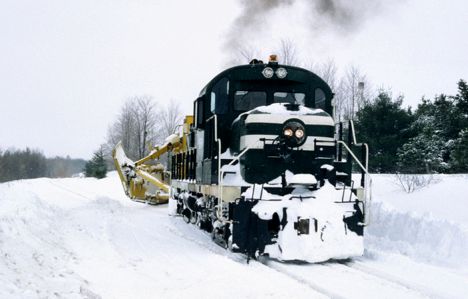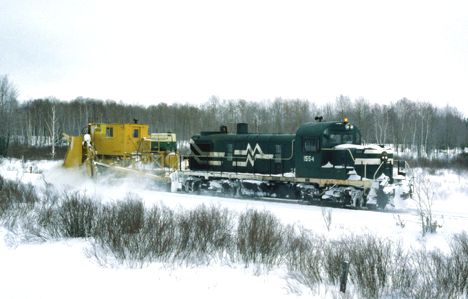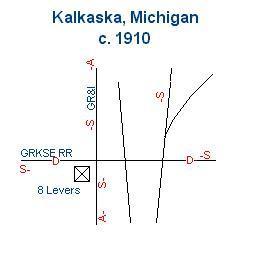 Kalkaska was settled aboyut 1872 with the arrrival of a sawmill. It is the county seat of Kalkaska County and became a village in 1887.
The town is located on the Grand Rapids & Indiana railroad and was also served for a time by a Pere Marquette branch line which crossed the GR&I here.
Photo Info/Credit: Top, The GR&I depot in Kalkaska. 2nd photo, another photo before 1920. 3rd photo, the GR&I "flyer" at Kalamazoo. [Top 3, Alan Loftis collection]. 4th photo, the depot in 2003. [Kevin Toombs]. 5th and 6th photos, Michigan Northern 1554 plows out the Omoco Spur with a Jordan spreader, south of Kalkaska in 1981. [Neil Plagens]; 7th map, a drawing of the Kalkaska interlocked crossing of the GR&I and the Pere Marquette branch line which crossed here. From 1910. Drawn from the interlocker files at the State of Michigan Archives. [Dale Berry]
---
The interlocking tower at Kalkaska was installed in 1909 and was an 18-lever plant built by the GR&I agt th crossing of the Pere Marquette. [TSE-4/1909]