Station: Almont, MI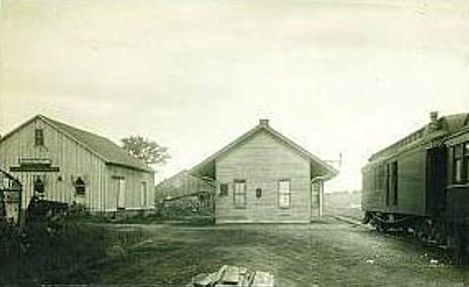 Almont, in southeast Lapeer County, was settled about 1828 as Bristol, and then Newberry in 1836. It was renamed Almont in 1846. It became a village in 1855. [MPN]
Almont was on the western edge of a Pere Marquette branch line which ran west from Port Huron. The village was also served by an interurban railroad line.
Photo Info/Credit: Top, the Pere Marquette depot at Almont. [Alan Loftis collection]
1905 improvements: The PM builds a new water tank and windmill at Almont. [PMAR-1905]
Almont had a hand-operated turntable. It was in the southeast corner of the town just east of a feed store on what is now M-53. Tennis courts are now on the exact site.
Industry:
Frank Bishop Hay Warehouse (PM)
H. N. Weller & Co. (PM - canning and kraut factory)