Station: Manitou Beach, MI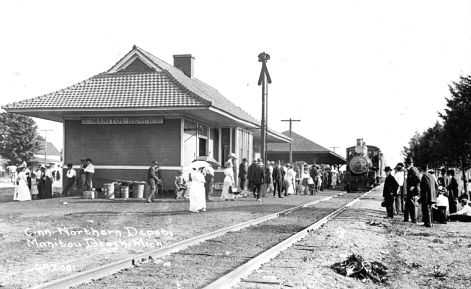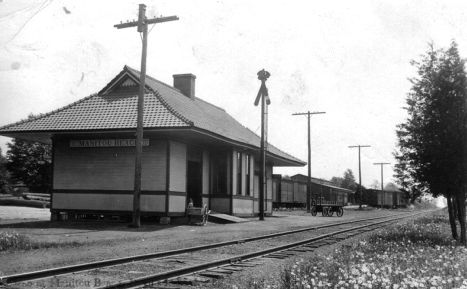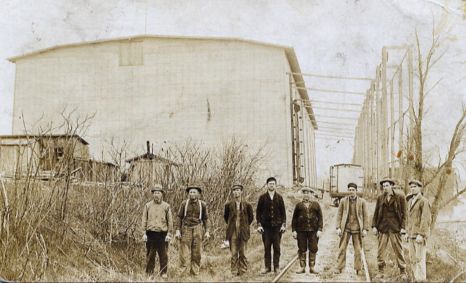 Manitou Beach was settled about 1834 on Devil's Lake in northwest Lenawee County. [MPN] The lake resort area was served by two stations, Manitou Beach on the Cincinnati Northern on the west side and Devil's Lake on the Detroit, Toledo & Milwaukee on the north side.
The CN line later became a part of the Big Four (CCC&StL) and later the New York Central. It was operated as a separate division of the NYC, differing from the Michigan Central and Lake Shore lines.
Photo Info/Credit: Top, an 1885 photo of a Cincinnati Northern train with a waiting crowd at the Manitou Beach Station. [Doug Leffler collection]. 2nd photo, the same depot probably in the 1920's. The freight house appears to be missing. There appears to be a sawmill in the background near the logs which are staged behind the depot. [Mark Worrall collection]. 3rd photo, a group of workers poses for a photo on the siding oif a large industrial building in Manitou Beach.