Station: Agate, MI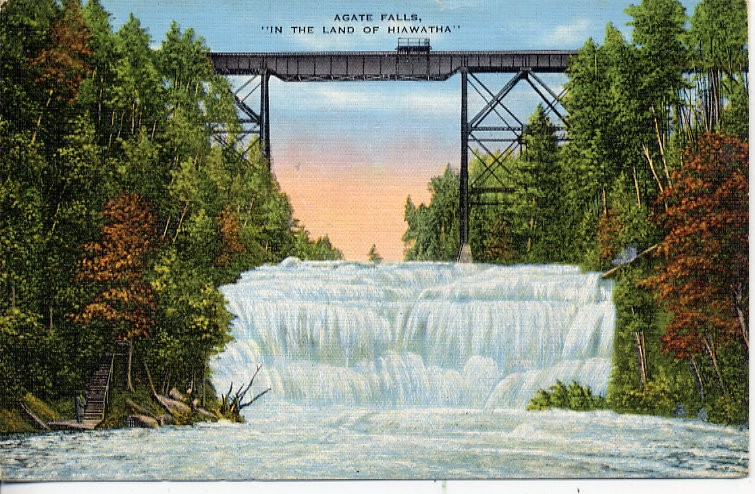 Agate was also known as Agate Siding on the Duluth, South Shore & Atlantic railroad in southern Ontonagon County. [MPN] The railroad crossed over the Ontonagon River here with the Agate Falls close by. Trains stopped on the bridge so that passengers could see the beautiful falls. The railroad no longer exists but the bridge is in place for hikers and snowmobilers and it still has a good view of the falls.
The hamlet of Agate was east of the Agate Falls. [DSSM]
Photo Info/Credit: A early postcard view of Agate Falls and the nearby railroad bridge.
The DSS&A trestle over the middle branch of the Ontonagon River at Agate Falls was built in 1900. Located in Interior Township, the steel trestle was constructed by the American Bridge Company's Lassig Branch from Chicago. It is 8' wide and 420' long and consists of eight steel deck girder spans resting on concrete abutments and steel piers ranging in height from 20' to 110'. [UPM]