Station: Gaylord, MI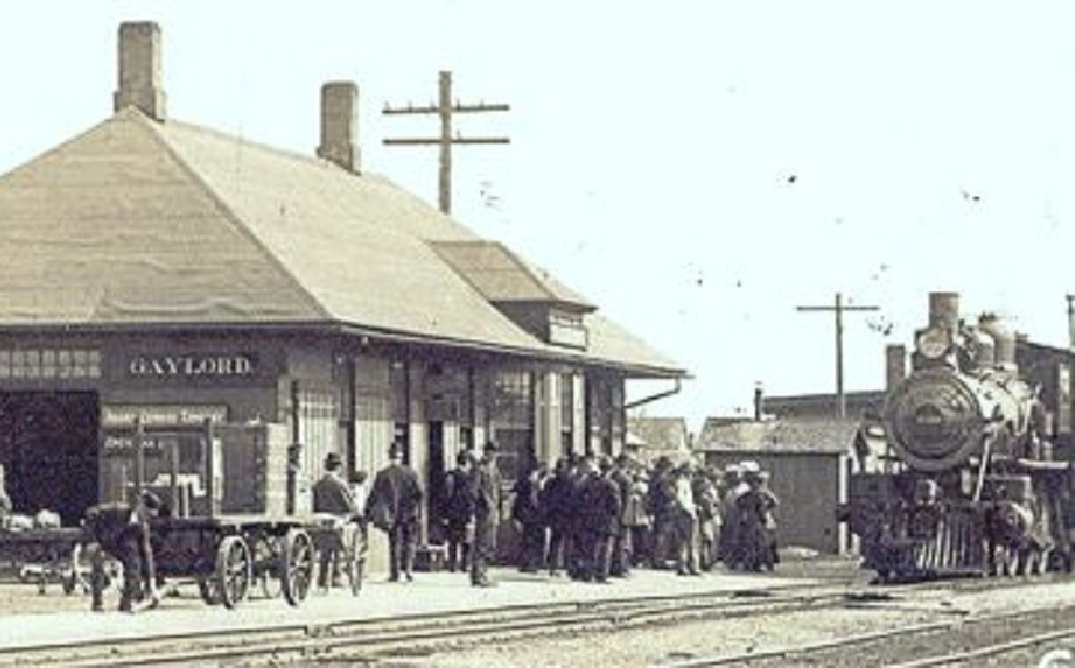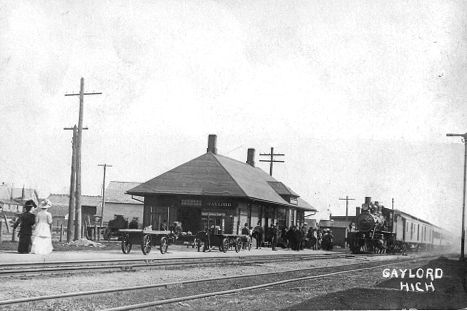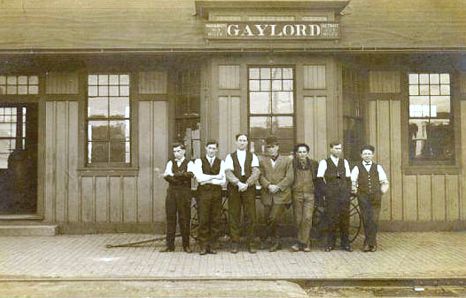 The Jackson, Lansing & Saginaw railroad (later Michigan Central) came through here in 1874 and established a station originally called Barnes but changed quickly to Gaylord. The town became the county seat of Otsego County in 1878. Gaylord incorporated as a village in 1881 and as a city in 1922.
Gaylord is located in west central Otsego County. In addition to the Michigan Central, the town was served by the west-east Boyne City, Gaylord & Alpena railroad. Both lines crossed in town, not far from the depot. The BCG&A was pulled up in the 1930's. The MC changed names (to New York Central, then Penn Central) when the line was sold to the State of Michigan. It was operated for a number of years by the Detroit & Mackinac. The current operator is the Lake State Railway. LSRC has a branch line which runs from the south side of town west to a scrap yard.
Photo Info/Credit: Top, the MC depot at Gaylord with train. [Alan Loftis collection]. 2nd photo, the same depot with a broader view of the grounds. [Mark Worrall collection] 3rd photo, a close up of the depot with patrons posed in front. [Alan Loftis collection]
---
Industry: The Dayton Last Block Works opened a plant located in Gaylord in 1894 and operated it into the early 1900's. The plant had 27 buildings and consumed 4 million board foot of timber each year, making wooden treated shoe blocks called "shoe lasts", golf club heads, and bowling pins from hardwoods. It was located on the west side of Otsego Street between Bagley cemetery and Fifth Street. The plant employed about 100 people.
In 1910, the Gaylord Motor Car Company was established in Gaylord to build automobiles. It made 350 cars before going bankrupt in 1913. (The only Gaylord remaining in existence is on display at the Gaylord Chamber of Commerce).
---
Timeline:
1917. The MC had an operator/clerk here around the clock. [TRT]
December 21, 1919. Water Tank Flood. The town of Gaylord, Michigan has gone through the harrowing experience of a genuine flood. A water tank on the Boyne City, Gaylord & Alpena railroad burst, letting loose a flood of water that rushed through the Hallock neighborhood in torrents. Damage was done. [BCE}
---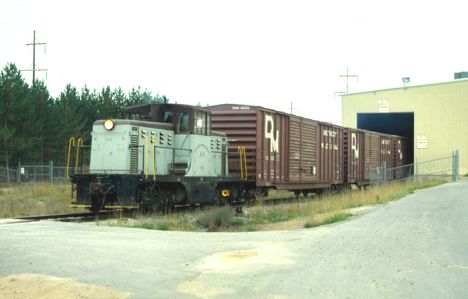 Industry: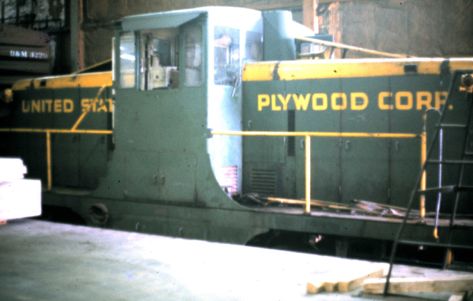 In 1964, U.S. Plywood opens a manufacturing plant in Gaylord. The firm originally manufactured particle board in the United States under a Swiss patent. U.S. Plywood merged with Champion International in the 1970's and became part of Georgia-Pacific Corporation (G-P). In late 2005, Koch Industries, a privately held, diversified industrial products group purchased G-P. The plant was closed about 2010. The plant received service from Penn Central and later the D&M and Lake States Railway.
Photo Info/Credit: The Detroit & Mackinac GE switcher, number 10, switches this plant in 1980. [Neil Plagens]. 2nd photo, the US Plywood organization used its own locomotive for a time. Photo taken in 1976. [Phil Chapoton]