Station: Holland, MI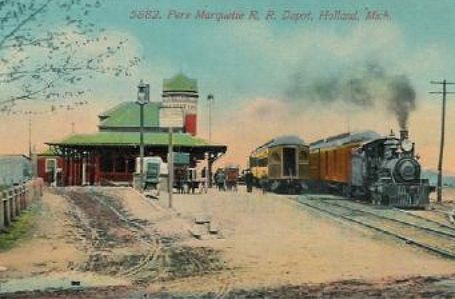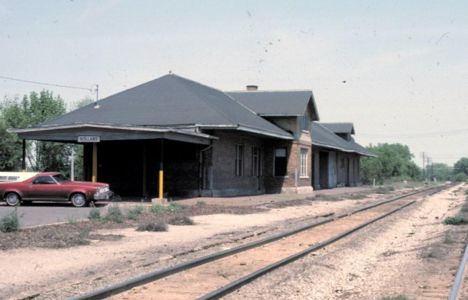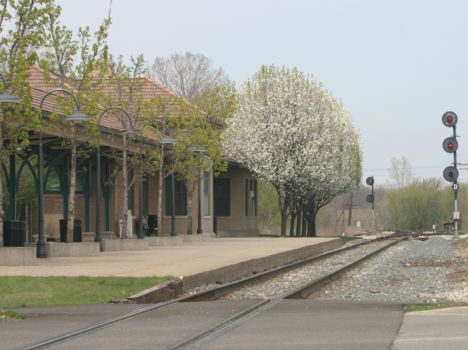 Holland now straddled Ottawa and Allegan counties but its main railroad station was located in Ottawa County.
The area was settled about 1846. The town was incorporated as a city in 1867. [MPN]
Holland was a junction point for several Pere Marquette lines as well as an interurban line running from Grand Rapids to Saugatuck/Douglas. The former Pere Marquette main line had a station here which has been beautifully restored. The PM also had branches from here (Waverly) north to Muskegon and southeast to Allegan.
Photo Info/Credit: Top, an early postcard view of the PM station at Holland with two passenger trains standing by. [Alan Loftis collection]. 2nd photo, another photo of the depot in 1977 [Charles Geletzke]. 3rd photo, the Amtrak depot at Holland in the spring, 2004, with flowering trees and an eastbound stop signal indication. [Dale Berry]