Crossing: Donald, MI (PM/MRY]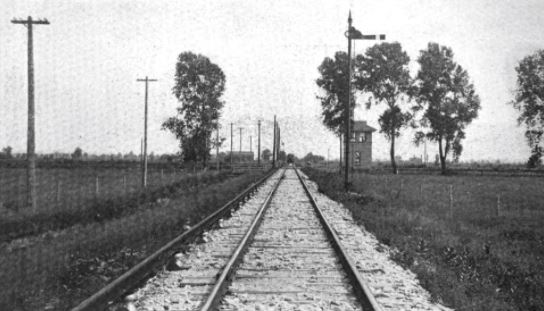 Donald was the name of the interlocked crossing of the Pere Marquette's branch line from Saginaw Yard to Bad Axe, the the Michigan Railway's interurban line from Bay City south to Saginaw. This crossing was located along Norman Street between 23rd Street and North Outer Drive in Buena Vista Township.
This appears to be a "strong-arm" interlocking tower.
Location: 43.443312, -83.901748.
Photo Info/Credit: The Michigan Railway Co. right of way and tower in the distance at Donald, in the 1920's. [Mark Worrall Collection]
---
1931. The crossing was removed.
2021. Some remnants of the interlocking pipe mechanisms may exist at the site.