Station: Corunna, MI - Coal Mines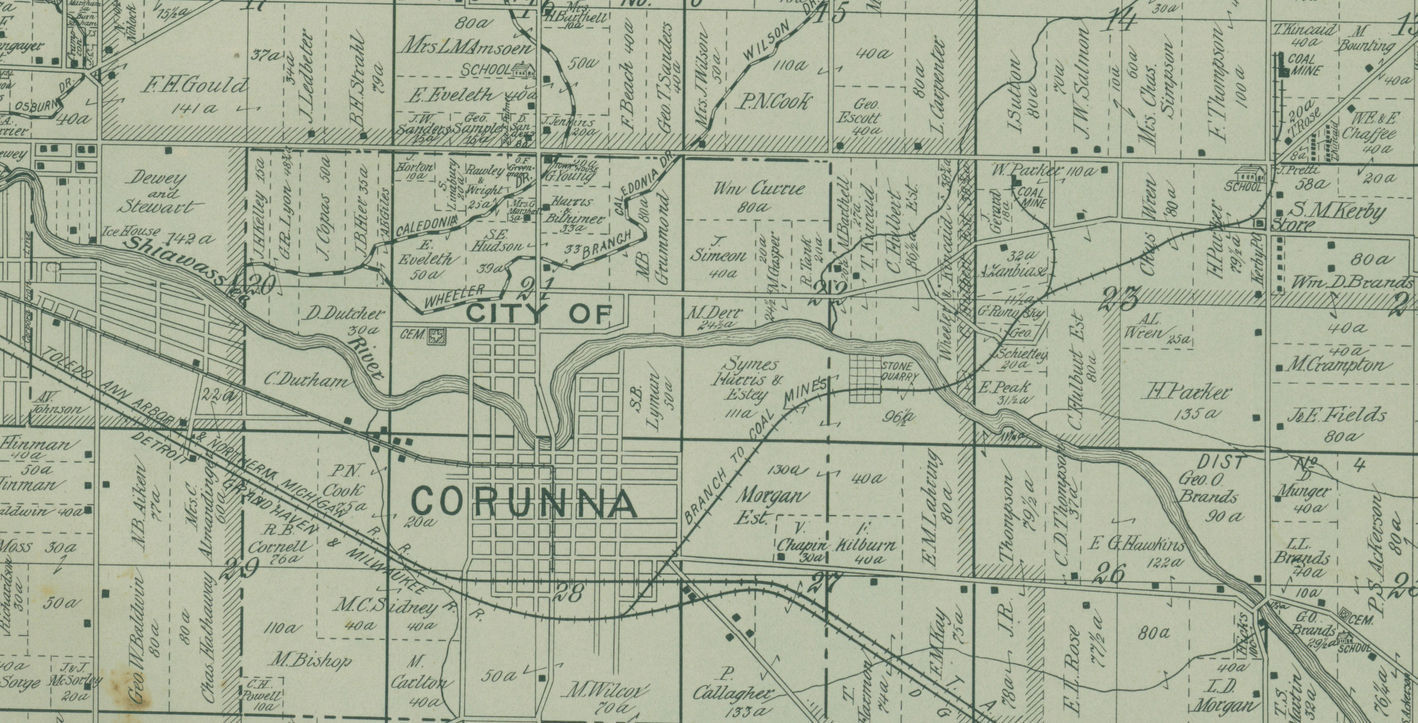 Corunna was home to several coal mines which were served by the Detroit, Grand Haven & Milwaukee railroad (later GTW).
Photo Info: The map shows the location of the coal mine branch, which leaves the DGH&IM heading northeast accross the Toledo, Ann Arbor & Northern (later AA). The line reahes a slone quarry in Section 22, a coal mine in the northwest corner of Section 23 and another coal mine in Section 13.