Station: Corunna, MI - Mine Spur Crossing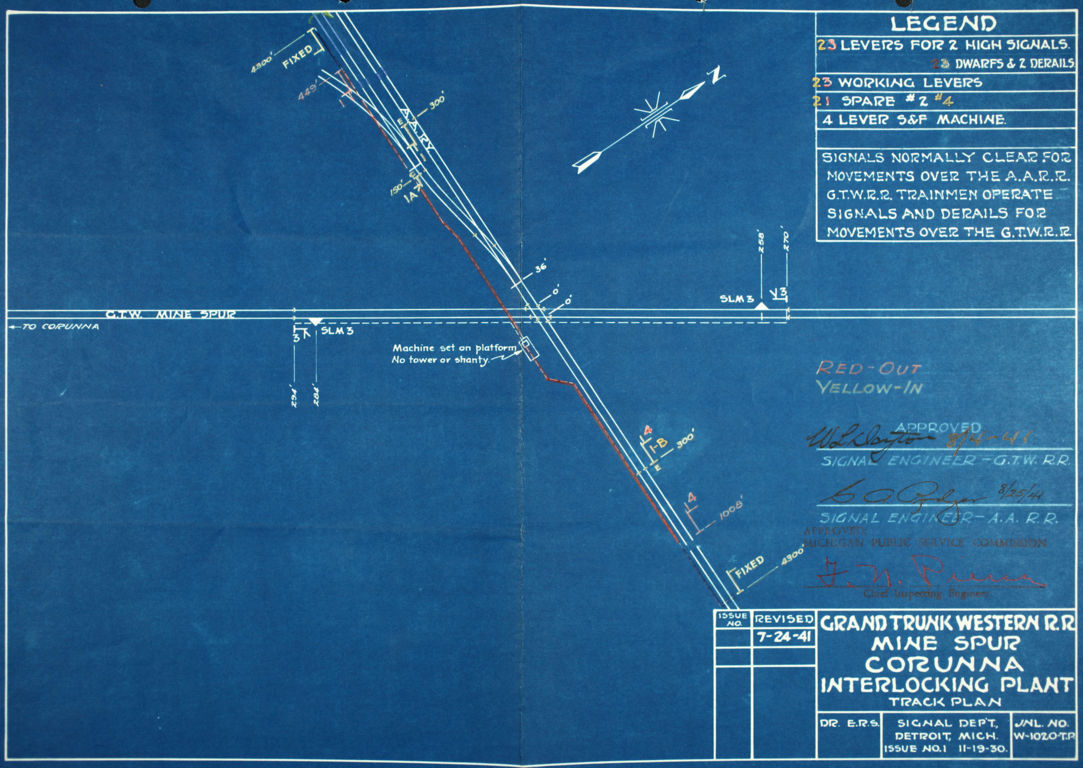 This is the interlocked crossing of the GTW's mine spur crossing at the Ann Arbor Railroad's main line just east of Corunna. The drawning is from 1930 with revisions in July, 1941. It notes that signals are normally clear for the AARR and that GTW trainmen operate signals and derails for movements on the GTW.
Even though traffic on the mine spur was minimal at this crossing, authorities required the protection of an interlocker because of heavier traffic on the Ann Arbor, including passenger trains. There was no tower at this location. The interlocking machine was set on a platform at the crossing.