Location: Cadillac, MI - GR&I North Yards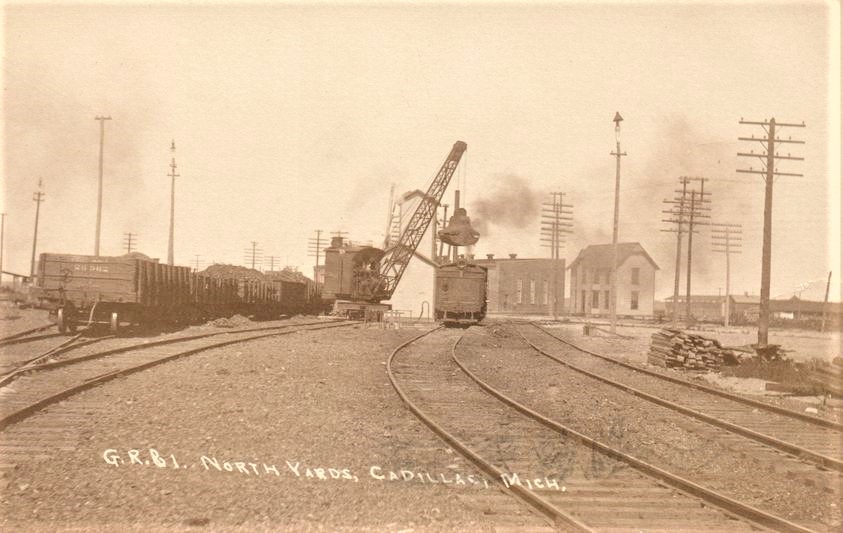 The Grand Rapids & Indiana North Yards were located West 13th Street, west of US-131 in northern Grand Rapids. This was railroad's largest yard in the area and was later used by the Pennsylvania railroad. Today, it continues to be used by the Great Lakes Central railroad.
Photo Info/Credit: A 1911 view of a locomotive tender being loaded with coal, from a clam shell derrick.