Station: Wauseon, OH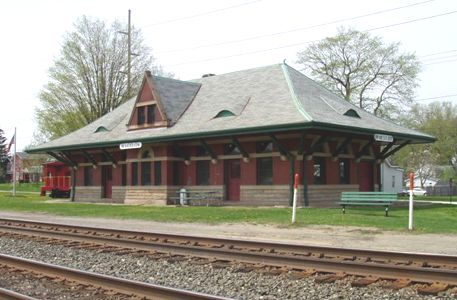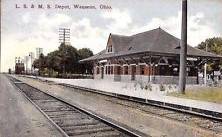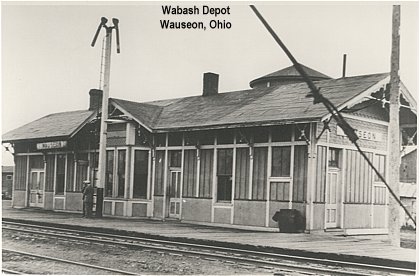 Wauseon, Ohio is a city in Fulton County. The town was platted in 1853 when the Michigan Southern (predecessor to the LS&MS) arrived in town. It was incorporated as a village in 1859 and became county seat in 1969 [Wiki].
Wauseon had three steam railroads, including the Lake Shore & Michigan Southern (later NYC/PC/Conrail/NS), Wabash railroad and the north-south Detroit & Lima Northern (later DT&I).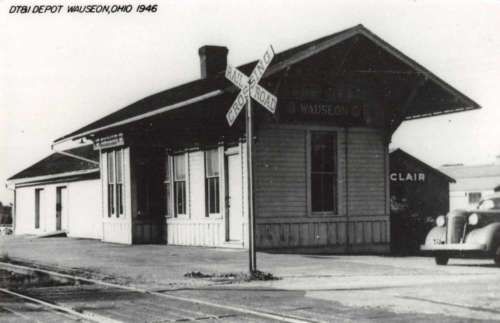 Photo info/credit: Top, the NYC depot at Wauseon, Ohio. 2004. [Alan Loftis]. 2nd, a postcard view of the LSMS main line at Wauseon. 3rd photo, the Wabash depot at Wauseon. 4th photo, the DT&I depot at Wauseon.
---
The LS&MS had a water tower at Wauseon, OH in 1915. [NYCtt1915]
---
July 29, 1895. Train No. 37 of the Lake Shore & Michigan Southern was stopped by robbers near Wauseon on the night of July 23 about midnight and the express car was attached. The way safe wss riffled and a little money secured, but six charges of dynamite failed to open the through safe and the robbers left without opening it. [RG]