Location: Wauseon, OH - NYC/DT&I Crossing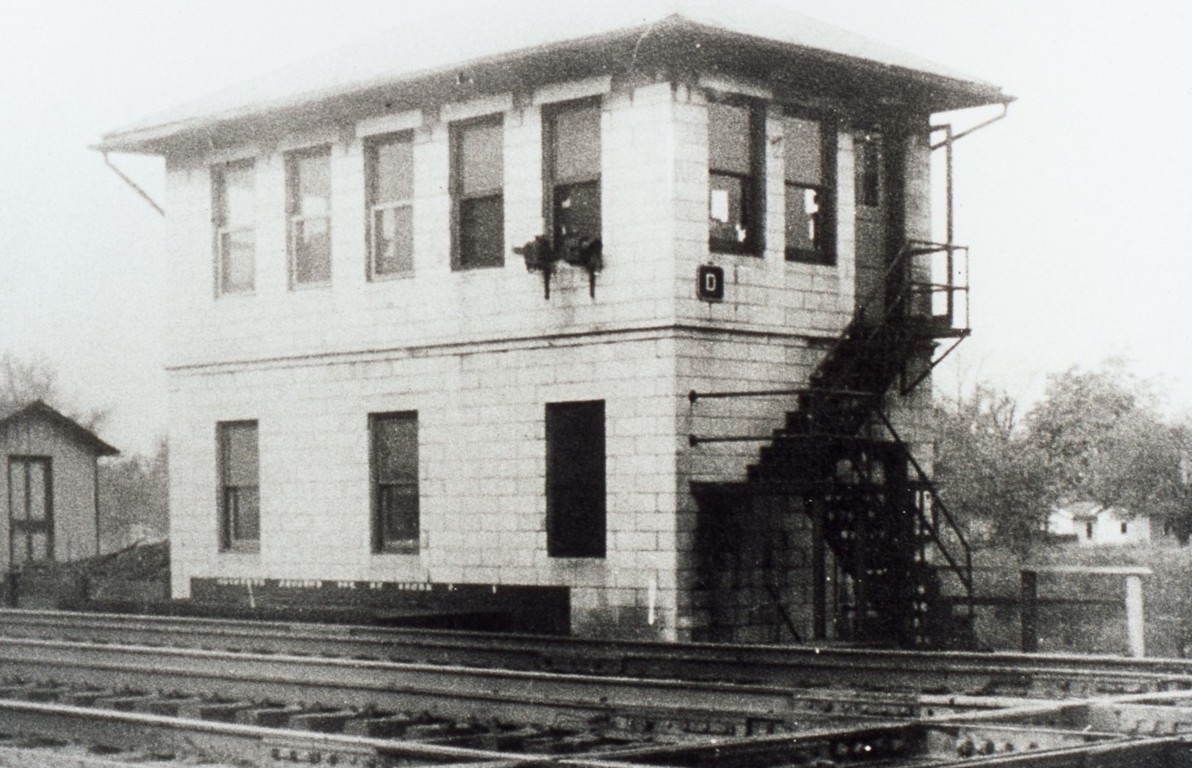 This is the crossing of the east-west New York Central main line crossing of the DT&I main line (the Malinta cutoff) in Fulton County. The east-west Toledo & Indiana Railway (electric) also crossed the DT&I here. This crossing was 32.1 miles west of Toledo on the NYC and the tower telegraph call was "D" in 1915. The NYC used a 3-track main line at this location.
This was a NYC-manned tower, located in the NW quadrant of the crossing.
Photo Info/Credit: This is a 1940's photo of D Tower.