Location: Denson, OH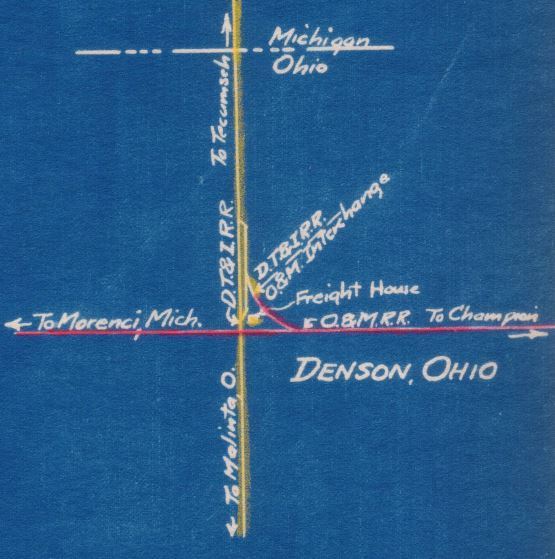 Denson, Ohio was a small hamlet in Chesterfield Township, Fulton County, Ohio, on the old DT&I main line about 1 mile south of the Michigan-Ohio boundary. Denson was the grade crossing of the north-south DT&I Tecumseh Branch, and the east-west Ohio & Michigan short line. This does not appear to be an interlocked crossing.
The DT&I had a freight house here in the NE quadrant of the crossing. They also had a short passing siding.
Photo Info/Credit: This map of Denson is from the early 1930's. It is from a DT&I blueprint.
---
1918: The DT&I had an agent/operator during the day at this location. [TRT]