Location: Gould Tower, Ohio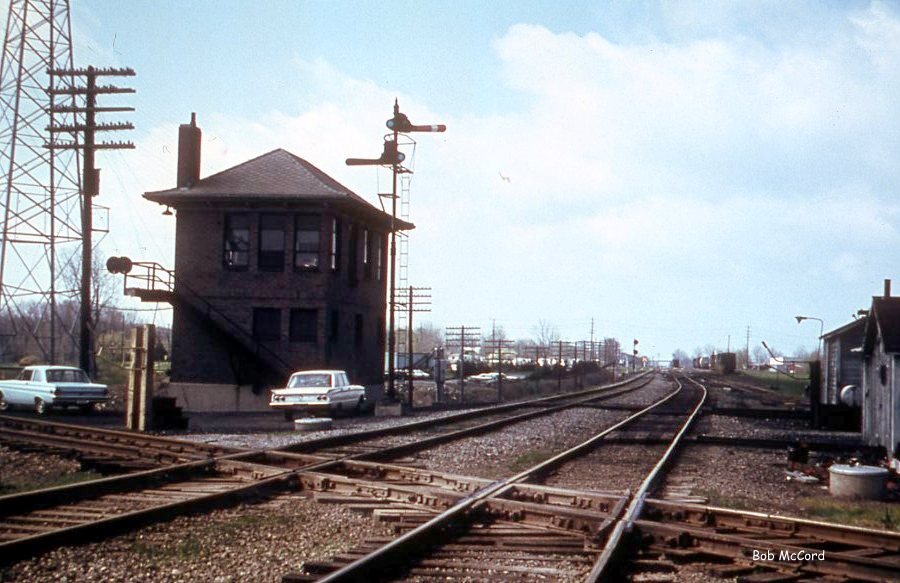 Gould was the name of the crossing of the Toledo Terminal Railroad's belt line and the joint lines of the Wabash and Clover Leaf as they entered the City of Toledo from the southwest. Gould was also the beginning of the short portion of single track on their belt line as it crossed the Upper Maumee River railroad bridge.
Gould was known by the telegraph call sign "GD".
Photo Info/Credit: Gould Tower in the 1960's. This was the Toledo Terminal/ Wabash/Clover Leaf crossing. [Bob McCord collection]