Location: Swan Creek Tower - Toledo, Ohio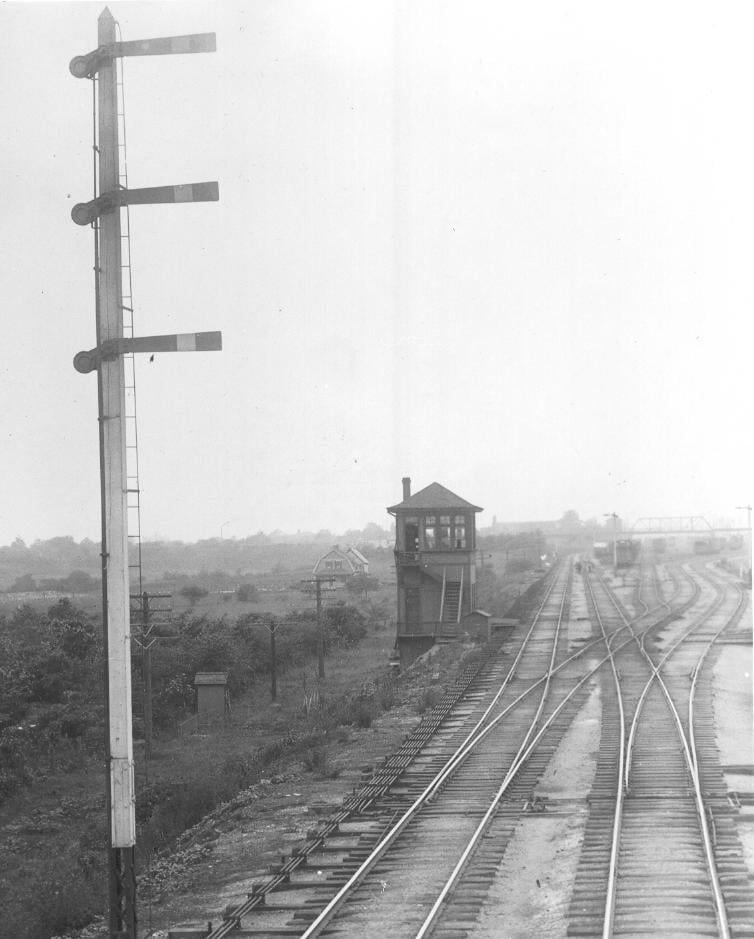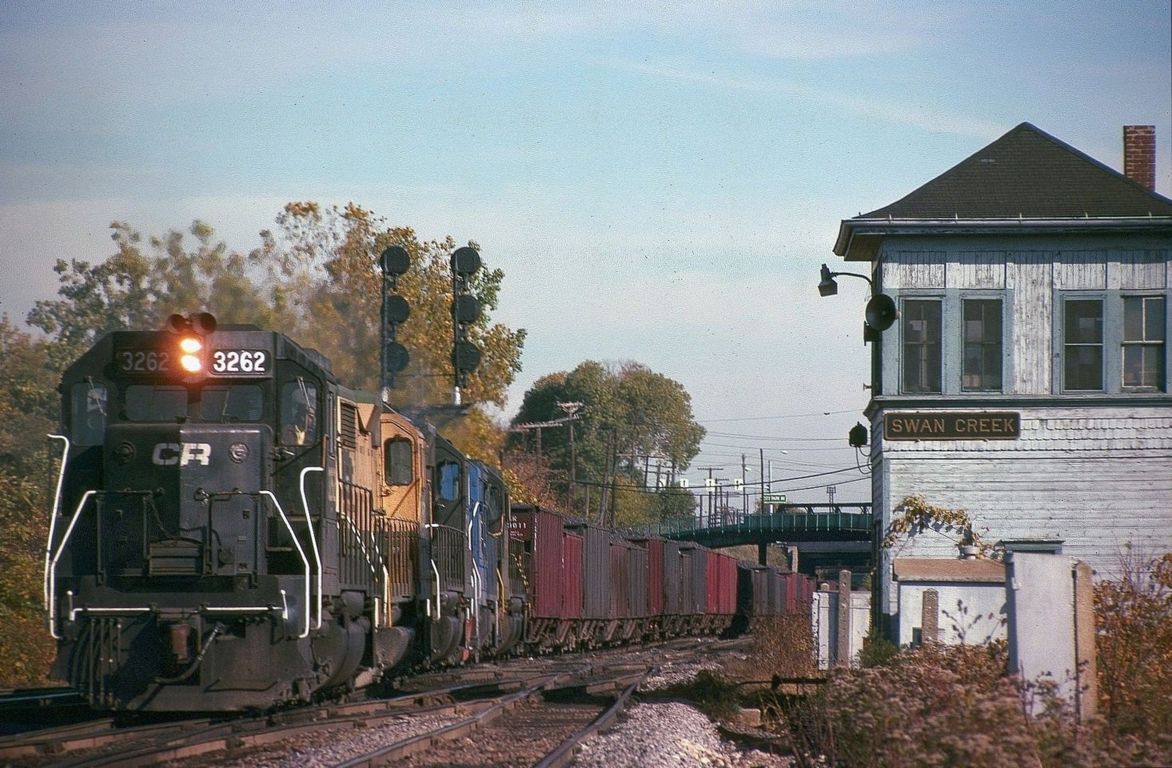 Swan Creek Interlocking Tower was the junction between the NYC east-west main line and the "Old Road" line to Adrian. This was also the east end of Stanley Yard and the lines to Detroit.
This junction was established around 1857 when the "air line" to Chicago was opened from here. Airline Yard was opened in 1855.
Photo Info: Top, the Lake Shore junction and tower at Swan Creek looking west, prior to 1909. The double track going straight is the "Air Line" to Chicago. The double track to the right is the Lake Shore's Old Road and Detroit lines. The bridge in the background of the photo is the Michigan Central railroad line that crosses over Air Line Yard (this line went from Wagon Works Jct. south to CS Junction, which was a junction with the Wabash and Cover Leaf near the Maumee River. 2nd photo, a 1978 view of a westbound Conrail coal train at Swan Creek tower. [Mark Hinsdale photo]