Station: Munising Junction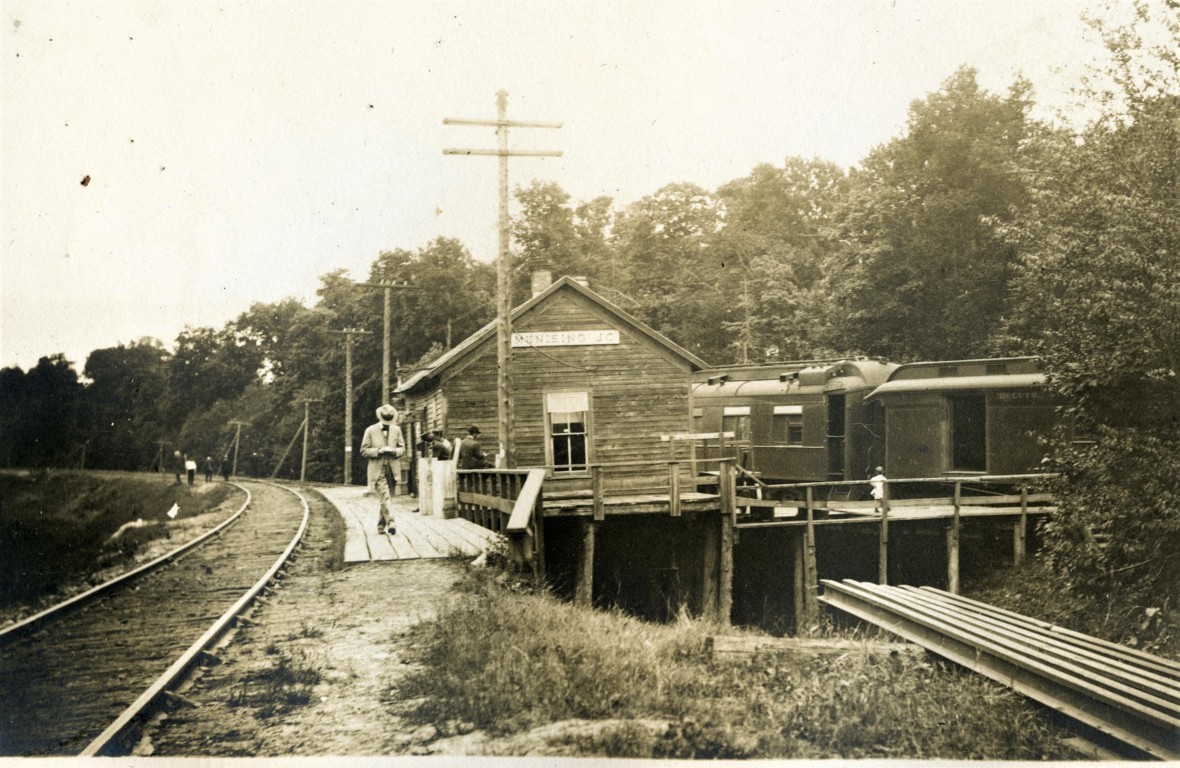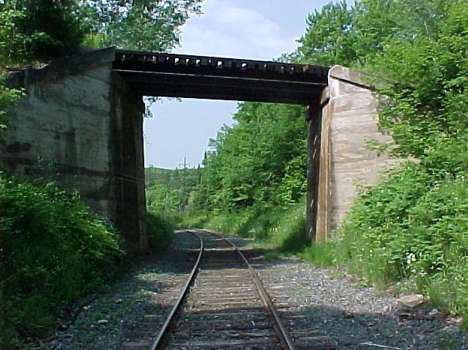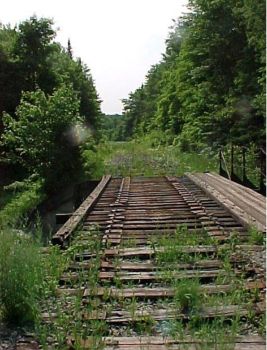 Munising Junction is located five miles southwest of the City of Munising. The Munising Railway originally crossed under the Duluth, South Shore & Atlantic Railway on its way to Stillman. The line quickly became an interchange point with the South Shore and it continues to serve a similar function today, though the lines south to Stillman and west on the South Shore to Marquette are abandoned and removed.
The South Shore portion west of Munising Junction was removed around 2001. There is a small interchange yard located along the branch just south of the overpass.
Photo Info/Credit: Top, the depot at Munising Junction, which was primarily used for patrons waiting for DSS&A or Munising Railway trains. The line at the left of the photo is the DSS&A. The Munising Railway crossed underneath the DSS&A just behind the photographer. The train behind the station is on the wye between the two railroads. Charles Hanse collection, UMB]. The 2nd photo shows the old LS&I line looking south as it passes under the South Shore trestle. The bottom photo shows the abandoned South Shore trestle, overhead. Both photos were taken in 2002. [Top photo, Jim Fulkerth. Bottom photo: Dave Fulkerth]
---
Timeline:
1918. The DSS&A had an agent/operator located here during the day. [TRT]