Station: Antrim, MI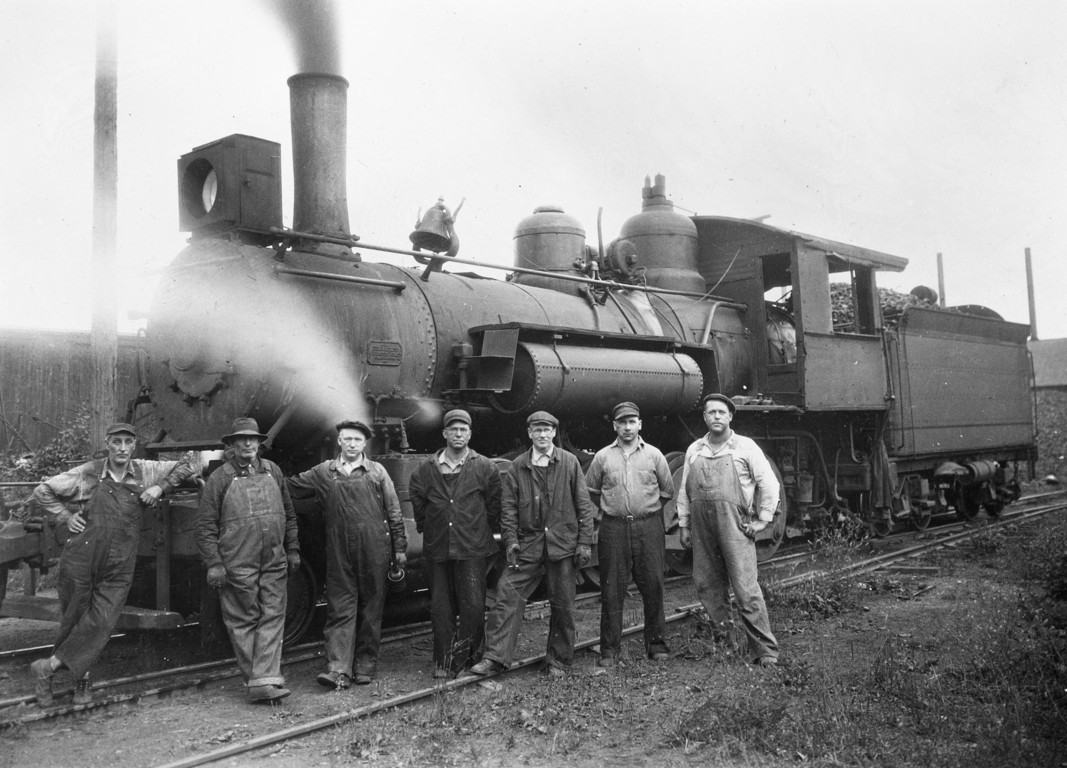 Located on the Grand Rapids & Indiana railroad, Antrim was the location of a charcoal furnace and sawmill in 1882. It was originally called Furnaceville, the changed to Antrim when the facilities were bought by the Antrim Iron Company. [MPN] The hamlet was on the GR&I railroad, about two miles southwest of Mancelona.
Photo Info/Credit: Antrim Iron Company No. 5 at Mancelona. A 2-8-0 Schnectady, ex-Colorado Midland locomotive. [Stoner collection, UMB]
The Antrim Iron Company gathered forest products and produced charcoal for use in its iron foundry. The Company continued production until about 1945 when it closed. During its peak, it had a large blast furnace and iron works.