Station: Keweenaw Bay, MI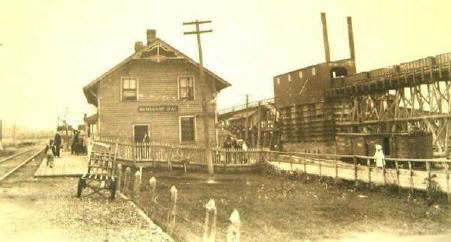 Keweenaw Bay, in Baraga County, was located on the Duluth, South Shore & Atlantic line between Baraga and Houghton. It was the junction of the South Shore's branch line west to to Mass City.
Keweenaw Bay had a water tower as of 1907. [SSP1907]
---
Photo Info/Credit: The Keweenaw Bay depot around 1910. The stamp mill trestle can be seen at the right.