Location: Keweenaw Bay, MI - Mass Mine Stamp Mill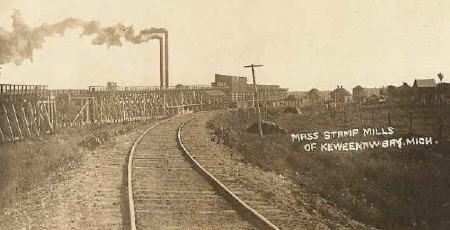 The stamping mill for the Mass Mine was located at Keweenaw Bay. Raw iron ore was brought in via the Keweenaw Branch of the Mineral Range. After processing, the ore was loaded onto lake vessels for transport to steel mills.
Photo Info/Credit: The stamp mill trestle at Keweenaw Bay.