Interlocking: 26th Street Tower, Bay City, MI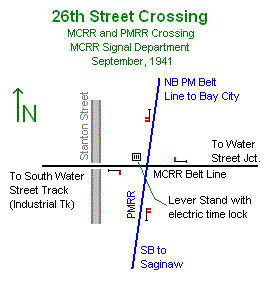 26th Street Crossing was the crossing of the Michigan Central Belt Line and the Pere Marquette Railway in the City of Bay City.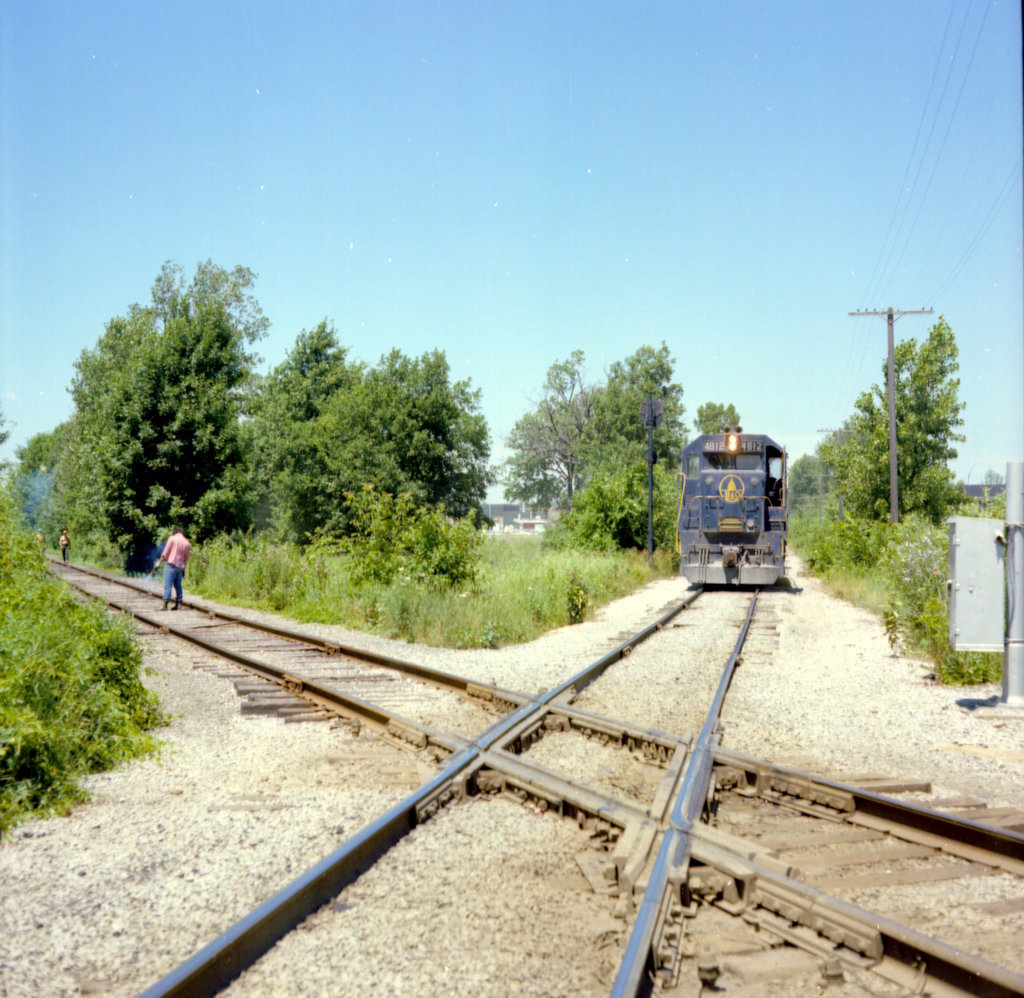 Historical Notes
According to records in the State of Michigan Archives, the interlocking was installed here on October 22, 1889. In 1985, the distant approach signals were made "fixed".
In 1941, when this drawing was made, the MC used their line for industrial switching only. The maximum speed on the Pere Marquette route was 20 mph. The route was normally set for the PM to proceed and the interlocker was operated by MC trainmen who stopped at the crossing and operated the controller lever stand which was in the northwest corner of the crossing. The signals were then set back to the PM by the train crew after the MC train cleared the crossing. On October 25, 1943, the signals were removed on the MC Belt Line and derails were installed instead (known as a "half interlocker"). New signals were installed at this time on the PM. Pipe control of the signals was also removed at this time.
Map info/credit: 26th Street Interlocking in Bay City, in 1941. [Dale Berry drawing]. 2nd photo, A C&O coal train in the late 1970' at the 26th street crossing. [Bob Smith]