Station: West Bay City, MI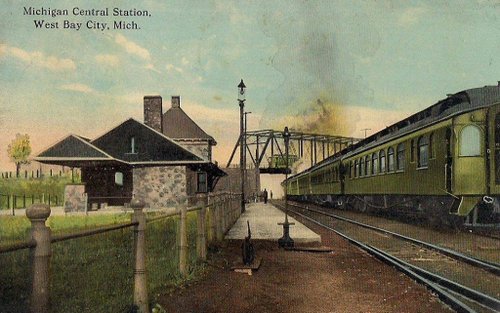 West Bay City was a combination of small communities which were consolidated on the west bank of the Saginaw River. The area ultimately was annexed into Bay City proper. The Michigan Central had a passenger station here, near a wye branching off southeast across the river to the other MC Bay City station, known as "Bay City East Side".
Bay City west side had freight yards as well as a major roundhouse. You can still visualize the footings of this roundhouse on the west side of the current railroad track using Google Maps.
Photo Info/Credit: The MC depot at Bay City west side in the 1910's.
---
Manufacturing
W.D. Young Company - (xxxx ← 1906 → xxxx) - Manufacturer of maple flooing. [AML-1/6/1906]