Station: Elberta, MI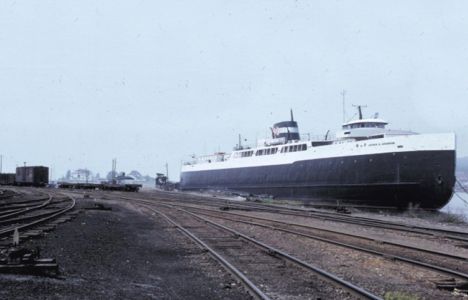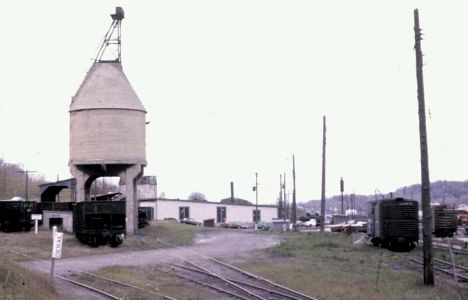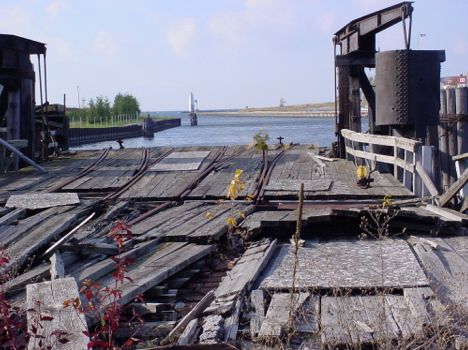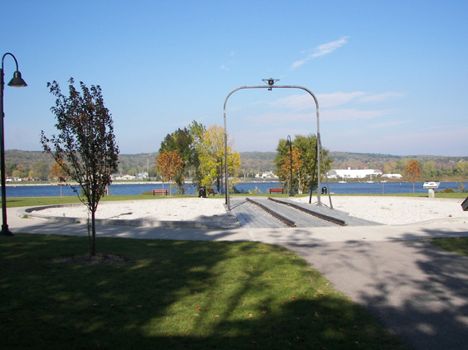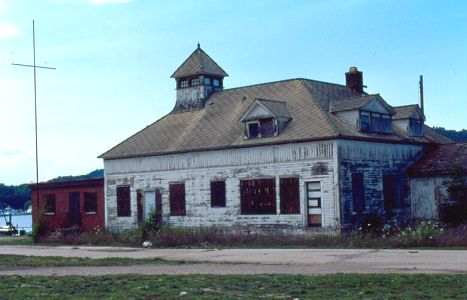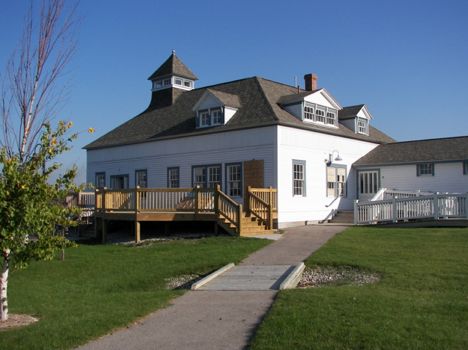 Elberta is the next door neighbor to Frankfurt, Michigan. When the Ann Arbor railroad came to town for the purpose of crossing the lake, their main line ended in Frankfort on the north side of Betsie Lake. But their freight operations, left the main line a mile east of town and crossed over the lake to Elberta on the south side. This is where they ultimately established their freight yard, locomotive facilities, and the ferry dock.
Photo info: Top, the Arthur K. Atkinson ferry at Boat Landing, in August, 1977. 2nd photo, the Ann Arbor Railroad coal dock at Elberta in 1968. [Both photos, Charles Geletzke, Jr.] 3rd photo, the Boat Dock slip, taken in 2002. [Jim Fulkerth]. 4th photo, the turntable at Elberta, now filled in, in 2005. [Alan Loftis]. 5th photo, the Ann Arbor Railroad Freight office at Elberta, before restoration. This building was also used prior to railroad service as a U. S. Coast Guard Lifesaving Station. [Kevin Toombs]. 6th, the same building, now restored. [Alan Loftis]. 7th photo, the turntable at Elberta in a 1970's photograph. [Charlie Whipp]
---
Notes
The Ann Arbor railroad had a electrically operated turntable at Elberta for turning locomotives. See attached photos.
---
Time Line